The White House has revealed that among the unknown number of Americans being held by Hamas since the Oct.7 terror raids into southern Israel is a 3-year old US citizen.
The American toddler's parents were killed by Hamas during the Oct.7 attacks, with all of this being divulged publicly for the first time on Sunday as President Biden held a phone call with the emir of Qatar, related to Qatari mediation toward freeing more hostages.
The White house call readout indicated that President Biden "condemned unequivocally the holding of hostages by Hamas, including many young children, one of whom is a three-year old American citizen toddler."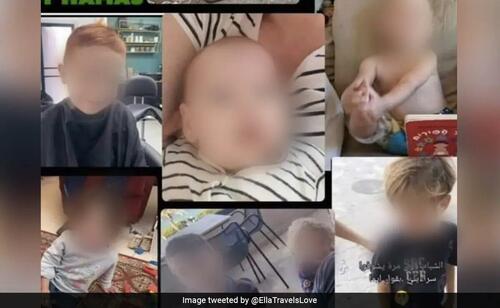 Both leaders emphasized that "all hostages must be released without further delay". Qatar was said to be instrumental in achieving the release last month of a mother-daughter pair from Chicago who had been vising a Kibbutz when they were taken.
It took about a month for Israeli security services and intelligence to assess that some 240 Israeli and foreign hostages are being held by Hamas and Palestinian Islamic Jihad (PIJ); however, some of them may have died amid the fierce fighting and bombardment of the Gaza Strip. In late October, The Associated Press estimated that among the hostages are 30 children:
Abigail Edan is just 3 years old, yet when Hamas militants stormed her kibbutz, Kfar Azza, on Oct. 7 and killed her parents, she knew enough to run to a neighbor's for shelter.

The Brodutch family — mother Hagar and her three children — took Abigail in as the rampage raged. Then all five disappeared, later confirmed by the government to be captives of Hamas, both families said, some of more than 200 people dragged to Gaza on Israel's bloodiest day.

The waking nightmare has plunged the families of the captives into a foggy limbo distinct from grieving, even as tight-knit Israel mourns the more than 1,400 people killed by militants. The families of an estimated 30 children taken hostage from Israel describe a more exquisite agony, one of being haunted by the knowledge that their captive loved ones are defenseless.
Currently, the Israel Defense Forces (IDF) say that 20 children are among the hostages, as well as several elderly, estimated at some ten to twenty people over the age of 60.
US national security adviser Jake Sullivan in Sunday news shows confirmed that active negotiations to release hostages are still ongoing. He described that talks are "under way between Israel and Qatar, who is communicating with Hamas, and the United States is involved in those discussions, very much involved in those discussions".
"We are actively working to ensure the safe return of every American being held hostage and every other person being held hostage by Hamas," he said.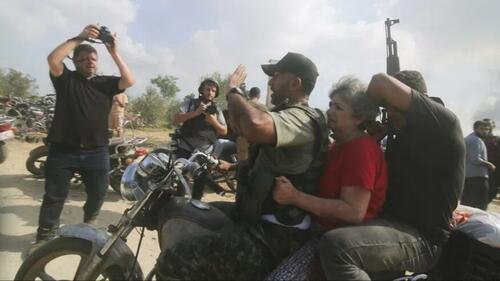 Children have certainly suffered immensely on the Palestinian as well, since Israeli commenced its intense bombing campaign, now reaching over a month, and with ground operations also active. Palestinian health ministry figures have tallied that of the 11,000 Palestinians killed, two-thirds of them are women and children.
According to The Guardian, "Each recorded fatal Israeli airstrike on Gaza since 7 October has caused an average of 10.1 civilian deaths, a monitoring group has said, amid warnings that reported civilian casualty figures are likely to be an underestimate." The report noted that "The fatality average is far higher than in the three previous Israeli air campaigns in Gaza."
Loading…
6 total views, 1 views today