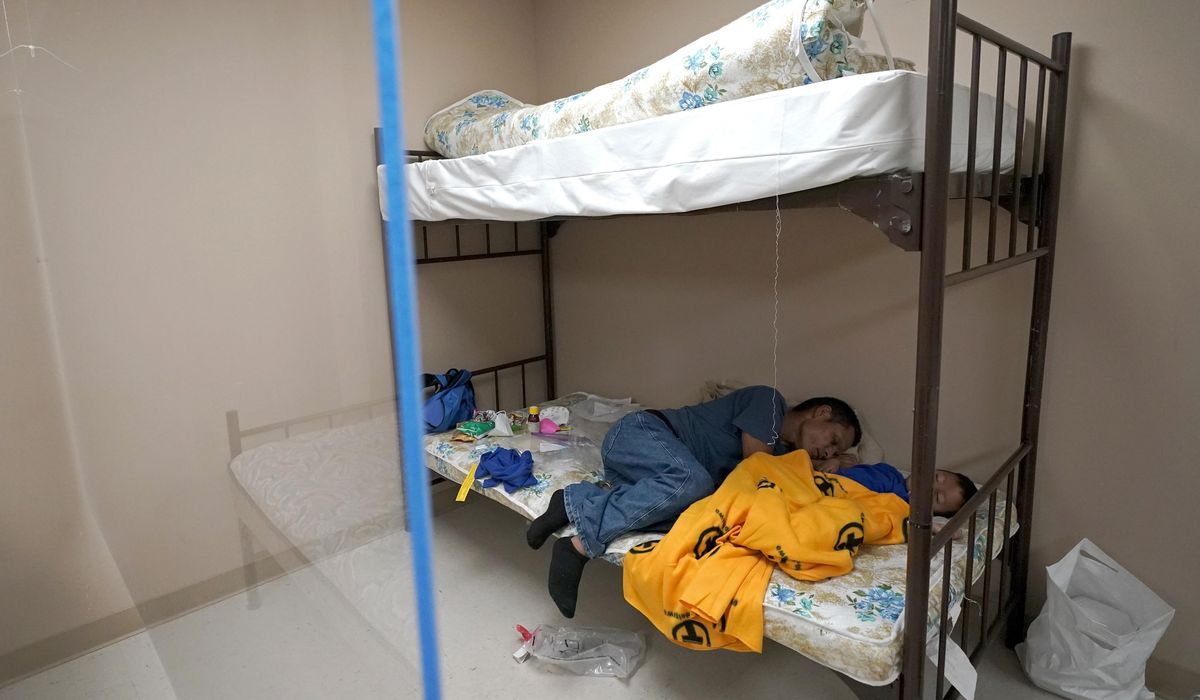 An 8-year-old illegal immigrant girl died Wednesday while in Border Patrol custody, the agency announced, saying she suffered a "medical emergency" that cost her life.
Homeland Security didn't say what the emergency was, but did say she and her family were being held at the Border Patrol's station in Harlingen, Texas, at the time.
The girl was taken to a hospital where she was pronounced dead.
The death is likely to draw new attention to the chaos at the southern border, where all-time record numbers of illegal immigrants surged in last week ahead of the end of the expiration of the Title 42 pandemic expulsion authority.
After Title 42's end the numbers have dropped significantly — though at 4,000 a day, they are still at crisis levels.
Homeland Security didn't reveal a nationality or any other details about the family's arrest or custody arrangements.
Harlingen is part of the Border Patrol's Rio Grande Valley sector.
That sector has been having trouble releasing migrants fast enough. The average time in custody as of Tuesday was 81 hours, which is above the 72-hour target.
Children's deaths can reshape border policy.
In 2018, the deaths of two children in remote parts of New Mexico forced Homeland Security to rethink its posture and launch a new medical corps to provide first aid to migrants when they are caught.
6 total views, 1 views today