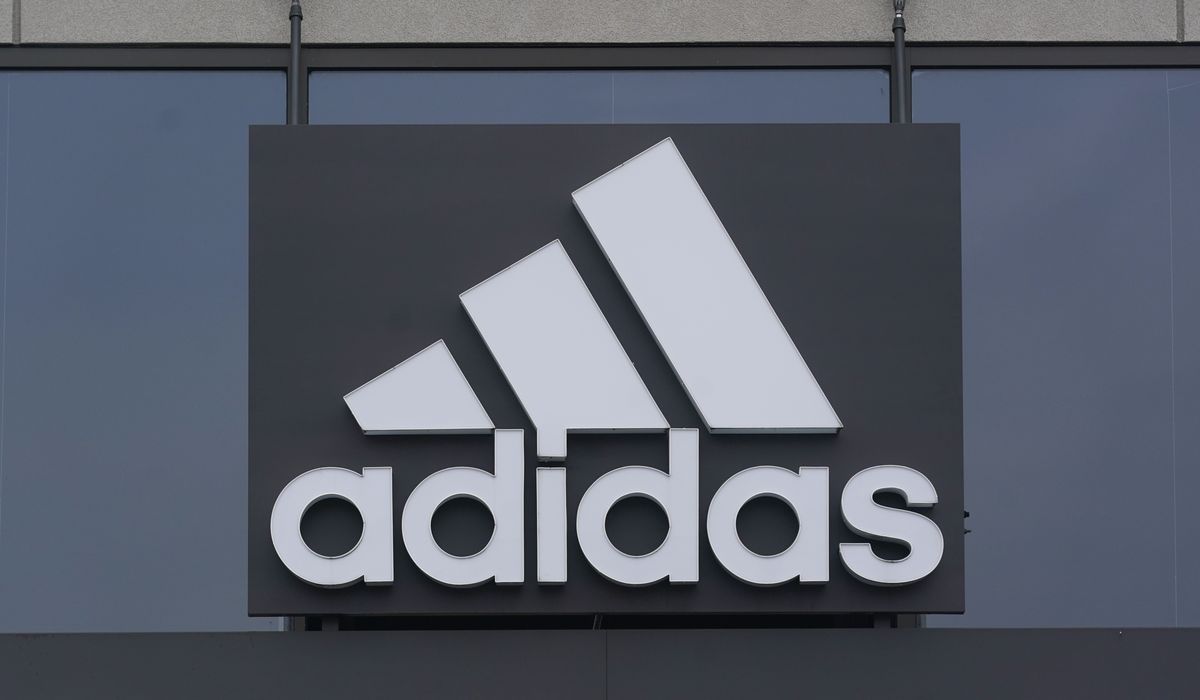 First Nike teamed up with transgender influencer Dylan Mulvaney to promote its sports bras, and now Adidas is using an intact male model to hawk its women's swimwear.
The German-based sportswear giant was accused of seeking to mock, belittle and "erase" women by using an obviously male model to display its women's one-piece Pride Swimsuit, part of its newly unveiled Pride 2023 collection.
Former NCAA All-American swimmer Riley Gaines said that companies like Adidas "want you to know that they think men make the best women."
"It's disgusting," she told Outkick podcast host Dan Dakich. "You would think they would see the public response to the Nike sponsorship, where Dylan Mulvaney was sporting this sports bra, which is of course intended for only women."
She pointed out that the shots of Dylan Mulvaney modeling Nike sports bras and women's workout gear last month spurred boycott calls, and "Adidas saw this, yet still thought it was a good idea to implement this themselves."
"To even remotely put this out there is belittling, it's offensive, it's demeaning to what it is to be a woman," said Ms. Gaines, "because I promise you, if you have XX chromosomes, you do not look like that in a swimsuit."
Indeed, many commentators noted that the model has chest hair and other physical attributes more commonly associated with men.
"Hey @adidas, does the $70 price of this women's swimsuit include the cost of the sock to stuff down my crotch because, unlike your model, I don't seem to have a penis to fill out that bulge," tweeted British radio host Julie Hartley-Brewer. "And do I have to order the chest hair separately? Please let me know. Thanks."
The Independent Women's Network asked: "Why is @adidas advertising male bulges in their WOMEN'S swimwear line!?"
Male models wearing bras and women's swimsuits for "Pride Month"?!?!

I AM DONE WITH ADIDAS!!! pic.twitter.com/qTgz4uTQCn

— Graham Allen (@GrahamAllen_1) May 17, 2023
Adidas said the Pride 2023 swimwear collection, entitled "Let Love Be Your Legacy," was created in collaboration with South African designer Rich Mnisi as "part of the brand's ongoing commitment to help make sport equal."
To that end, Adidas has partnered with the LGBTQ group Athlete Ally, which supports athletes competing on the basis of gender identity in the name of inclusivity.
"Our goal is to drive inclusivity in sport– supporting student athletes from the LGBTQI+ and their allies to push for fair access and safe participation in sport," said Athlete Ally founder Hudson Taylor in a statement on the Adidas website. "Through our partnership, we've created more affirming athletic spaces to celebrate the community across sexual orientations, gender identities and gender expressions."
The Washington Times has reached out to Adidas for comment.
Single-sex sports advocates have argued that allowing male-born athletes who identify as female to compete against girls and women is unfair, given the physical advantages enjoyed by post-pubescent male competitors.
Adidas isn't the only company featuring male bodies in women's swimwear.
Earlier this week, Sports Illustrated placed pop star Kim Petras on one of the four covers of its annual women's swimsuit edition, making the singer the second male-to-female transgender model to make the cover. The first was model Leyna Bloom in 2021.
"I'm old enough to remember when women actually modeled women's bathing suits, not men," tweeted Rep. Nancy Mace, South Carolina Republican.
49 total views, 1 views today