Authored by Bruce Wilds via Advancing Time blog,
One of Biden's answers to combating higher gas prices has been to tap into America's oil reserves. While I was never a fan of the U.S. Strategic Petroleum Reserve (SPR) program, it does have a place in our toolbox of weapons. We can use the reserve to keep the country running if outside oil supplies are cut off. Still, considering how out of touch with reality Washington has become, we can only imagine the insane types of services it would deem essential next time an oil shortage occurs.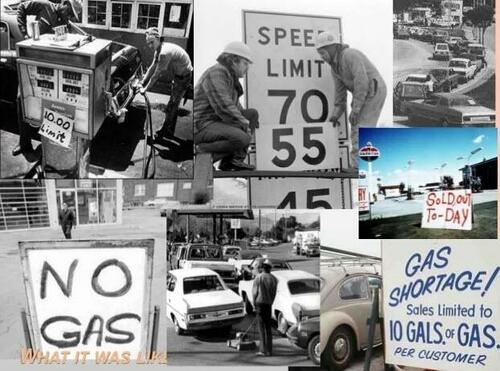 Sadly, some of these reserves found their way into the export market and ended up in China. We now have proof that the President's son Hunter had a Chinese Communist Party member as his assistant while dealing with the Chinese. Apparently, he played a role in the shipping of American natural gas to China in 2017. It seems the Biden family was promising business associates that they would be rewarded once Biden became president. Biden's actions could be viewed as those of a traitor or at least disqualify him from being President.
The following information was contained in a letter from House Oversight Committee ranking member James Comer, R-Ky. to Treasury Secretary Janet Yellen dated Sept. 20.
"The President has not only misled the American public about his past foreign business transactions, but he also failed to disclose that he played a critical role in arranging a business deal to sell American natural resources to the Chinese while planning to run for President."
Joe Biden, Comer said, was a business partner in the arrangement and had office space to work on the deal, and a firm he managed received millions from his Chinese partners ahead of the anticipated venture. While part of what Comer stated had previously been reported in the news, the letter, cited whistleblower testimonies, as well as emails, a corporate PowerPoint presentation, and a screenshot of encrypted messages. These as well as bank documents that committee Republicans obtained suggest Biden's knowledge and involvement in the plan dated back to at least 2017.
The big point here is;
The Strategic Petroleum Reserve, which was established in 1975 due to the 1973 oil embargo, is now at its lowest level since December 1983.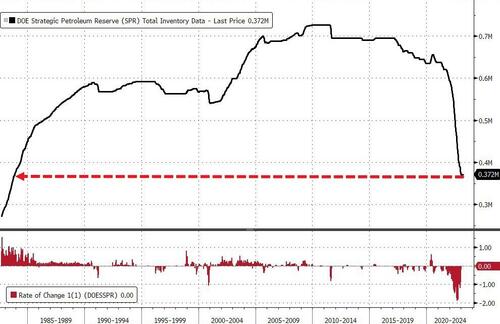 In December 1975, with memories of gas lines fresh on the minds of Americans following the 1973 OPEC oil embargo, Congress established the Strategic Petroleum Reserve (SPR). It was designed "to reduce the impact of severe energy supply interruptions." What are the implications of depleting the SPR and is it still important?
The U.S. government began to fill the reserve and it hit its high point in 2010 at around 726.6 million barrels. Since December 1984, this is the first time the level has been lower than 450 million barrels. Draining the SPR has been a powerful tool for the administration in its effort to tame the price of gasoline. It also signaled a "new era" of intervention on the part of the White House.
This brings front-and-center questions concerning the motivation of those behind this action. One of the implications of Biden's war on high oil prices is that it has short-circuited the fossil investment/supply development process. Capital expenditures among the five largest oil and gas companies have fallen as the price of oil has come under fire. The current under-investment in this sector is one of the reasons oil prices are likely to take a big jump in a few years. Production from existing wells is expected to rapidly fall.
The Supply Of Oil Is Far More Constant And Inelastic Than Demand
It is important to remember when it comes to oil, the supply is far more constant and inelastic than the demand. This means that it takes time and investment to bring new wells online while demand can rapidly change. This happened during the pandemic when countries locked down and told their populations and told them to stay at home. This resulted in the price of oil temporarily going negative because there was nowhere to store it.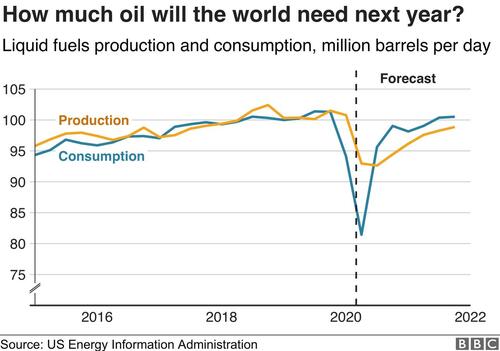 Draining oil from the strategic reserve is a short-sighted and dangerous choice that will impact America's energy security at times of global uncertainty. In an effort to halt inflationary forces, Biden released a huge amount of crude oil from the SPR to artificially suppress fuel prices ahead of the midterm elections.
To date, Biden has dumped more SPR on the market than all previous presidents combined reducing the reserves to levels not seen since the early 1980s. In spite of how I feel about the inefficiencies of this program, it does serve a vital role. It is difficult to underestimate the importance of a country's ability to rapidly increase its domestic flow of oil. This defensive action protects its economy and adds to its resilience.
Biden's actions have put the whole country at risk. Critics of his policy pointed out the Strategic Petroleum Reserve was designed for use in an emergency not as a tool to manipulate elections. Another one of Biden's goals may be to bring about higher oil prices to reduce its use and accelerate the use of high-cost green energy.
Either way, Biden's war on oil has not made America's energy policies more efficient or the country stronger.
Loading…
85 total views, 1 views today