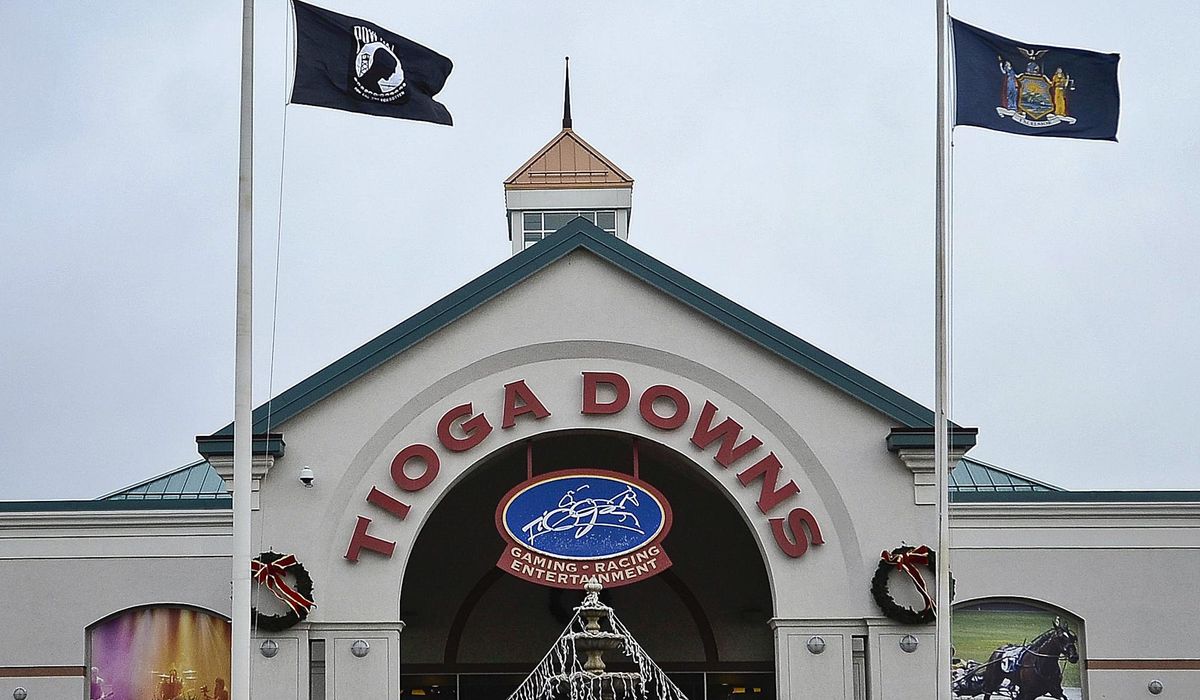 A barn fire Thursday at the Tioga Downs racetrack and casino killed at least 24 horses and injured a person trying to save them. New York State Police say the fire was an act of arson.
The fire broke out in one of the facility's horse barns at around 6:30 a.m. Thursday, according to Tioga County Emergency Services. Over 24 horses perished in the blaze and an unnamed person who tried to rush in and save them suffered second-degree burns, state police said.
Boyd Fenton, 32, of Athens, Pennsylvania, is accused of entering the barn and deliberately starting the fire.
---
---
Mr. Fenton, who has since been arrested and arraigned, faces three "Class D" felony charges for third-degree burglary, second-degree criminal mischief and second-degree assault, each carrying a maximum sentence of seven years in prison.
In addition, Mr. Fenton has also been charged with the "Class C" felony of third-degree arson, which carries a maximum sentence of 15 years in prison.
Tioga Downs' owner, American Racing & Entertainment Chairman Jeff Gural, expressed his and the casino's sadness over the fire.
"We are deeply saddened by today's tragedy, it was a loss no one could have imagined or expected. It is an active investigation so we are not able to comment any further at this time. We would like to express our sincere gratitude for all the first responders who rushed to our aid," Mr. Gural wrote in a Facebook post.
The dead horses were at Tioga Downs for the winter to train but were owned by various other parties, Jason Settlemoir, general manager of the Meadowlands Racetrack also operated by Mr. Gural, told the local Press & Sun-Bulletin newspaper.
3 total views, 1 views today