Beijing Looks To Scapegoat Regulators Who Initially Backed Ill-Fated Ant Offering
When Beijing's top anti-trust regulator announced a new investigation into Chinese delivery giant Meituan the other day, Alibaba investors may have been tempted to wonder whether the CCP had finally moved on fro Alibaba, Ant Financial and Jack Ma.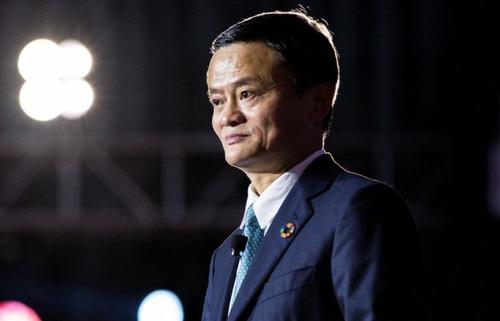 Any investors who dared to dream likely saw their hopes crushed Tuesday when WSJ published a report revealing the existence of an investigation into how Alibaba and Ant Group managed to cultivate support for its scuppered IPO. In other words, Beijing is looking for scapegoats within the state apparatus who can be blamed for allowing Alibaba, Ant and China's other tech giants to become so dominant in the first place. The standards and procedures set by both the China Securities Regulatory Commission and other stock regulators in Shanghai are now facing scrutiny as investigators try to figure out exactly how Ma was able to shepard Ant's IPO application through the system so quickly.
"What happened is deeply embarrassing for regulators because they should have more effectively coordinated before approving the IPO," says Martin Chorzempa, a research fellow at the Peterson Institute for International Economics who specializes in China's financial-technology sector.

"By not doing so," he added, "they were stuck in a lose-lose situation of either the last-minute pause or, worse, forcing massive losses on IPO investors by changing the regulatory stance post-IPO."
According to WSJ, the investigation will focus on "regulators who greenlighted the initial public offering, local officials who advocated it and big state firms that stood to gain from it." Investigators are specifically looking into officials' relationships with Alibaba founder Jack Ma, whose criticisms of China's regulatory framework, made during an obscure industry event back in October, prompted the CCP to scrap the planned IPO of Ma's Ant Group, which was supposed to be spun off from Alibaba in what would have been the world's largest IPO. Since then, Alibaba has been handed a $2.8 billion fine.
After a protracted absence from the public eye that aroused suspicion, Ma has continued to keep a low profile, appearing only to parrot his allegiance to the CCP when called upon to do so.
Since halting Ant's IPO late last year, President Xi Jinping has repeatedly stressed that China's technology giants shouldn't use their size, capital and troves of data to undercut their rivals. During a speech in January, he singled out the financial sector as particularly ripe for reform. Ant, which has been forced to reorganize as a financial holding company, will face far more restrictions now that it has been stripped of its "tech" classification, and will instead be treated like any other bank or financial institution in China.
In summary, as Beijing seeks to punish any regulators deemed "too close" to Ma, the outside world will be watching to see if any further punishments are directed at the executive himself, whom investor Kyle Bass once mused would likely be "disappeared" by the CCP not long after stepping down from his job as Alibaba's CEO – something Ma did more than a year ago. While some nameless CCP bureaucrats might join him on the chopping block, Ma's fate is looking increasingly grim.
Tyler Durden
Tue, 04/27/2021 – 18:40

Source: Zero Hedge News
41 total views, 1 views today