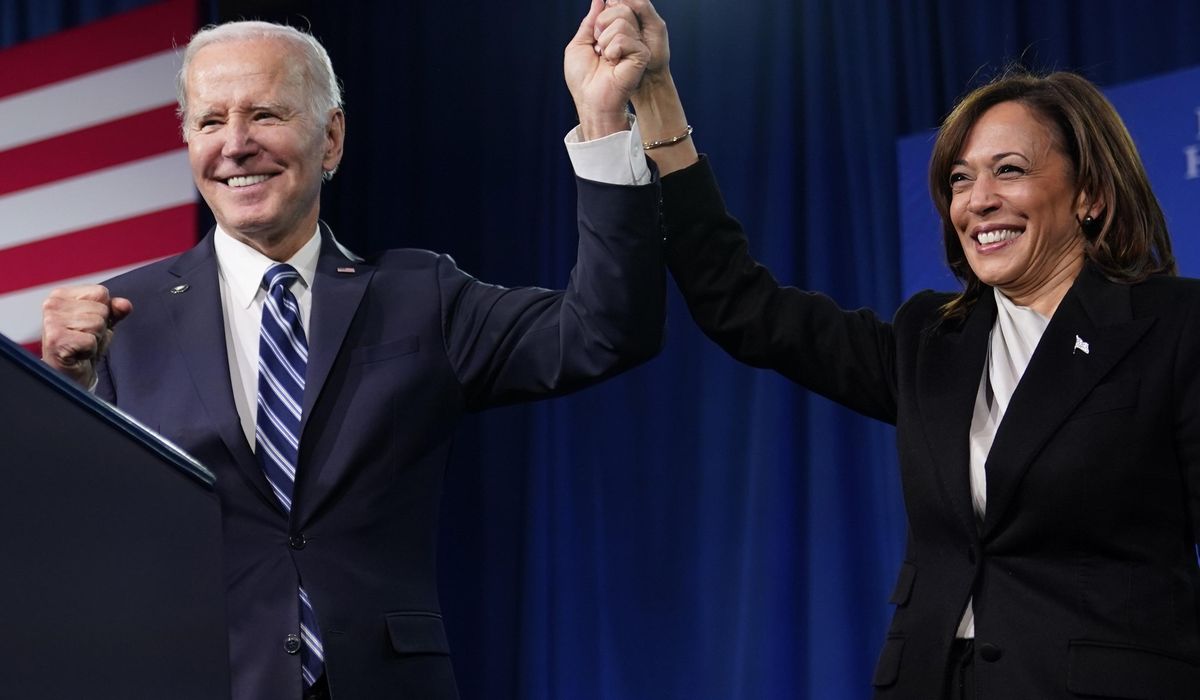 The Biden-Harris campaign is launching its third ad targeting Hispanic voters ahead of the Republican presidential debate.
The 30-second ad, titled "The Difference," offers viewers examples of what sets President Biden and Vice President Kamala Harris apart from Republicans.
"Some talk. Others do. And in our community we understand the difference," the ad says in the English-language version. "Republicans say they support us, but we know that they work for the rich and powerful."
---
---
Polls are showing that former President Donald Trump is receiving support from a larger percentage of Hispanic and Black voters than other recent GOP presidential candidates.
The latest ad is being released just as President Biden committed a gaffe on Thursday at the annual Congressional Hispanic Caucus gala, mistakenly referring to the group as the Congressional Black Caucus.
The new ad will run in English and Spanish on TV and digital platforms in Arizona, Nevada, Pennsylvania, Georgia, Michigan, North Carolina and Wisconsin. It is also set to run in Spanish on a Univision simulcast of the Republican debate.
---
SEE ALSO: Biden mixes up which minority group he is addressing
---
It is the third ad that the campaign has launched targeting Hispanic voters. "Nosotros," another 30-second ad in Spanish launched roughly a month ago, along with "For Us," a 15-second ad that was in Spanish and English.
This video is just the latest addition to the $25 million ad campaign that the administration launched to broadcast in key battleground states. It focuses on Mr. Biden's "historic investments and unwavering commitment to improving the quality of life of Latino Americans," according to the campaign, while "MAGA Republicans" only focus on the "rich and wealthy."
"Joe Biden and Kamala Harris are the difference," the video ends saying.
12 total views, 1 views today