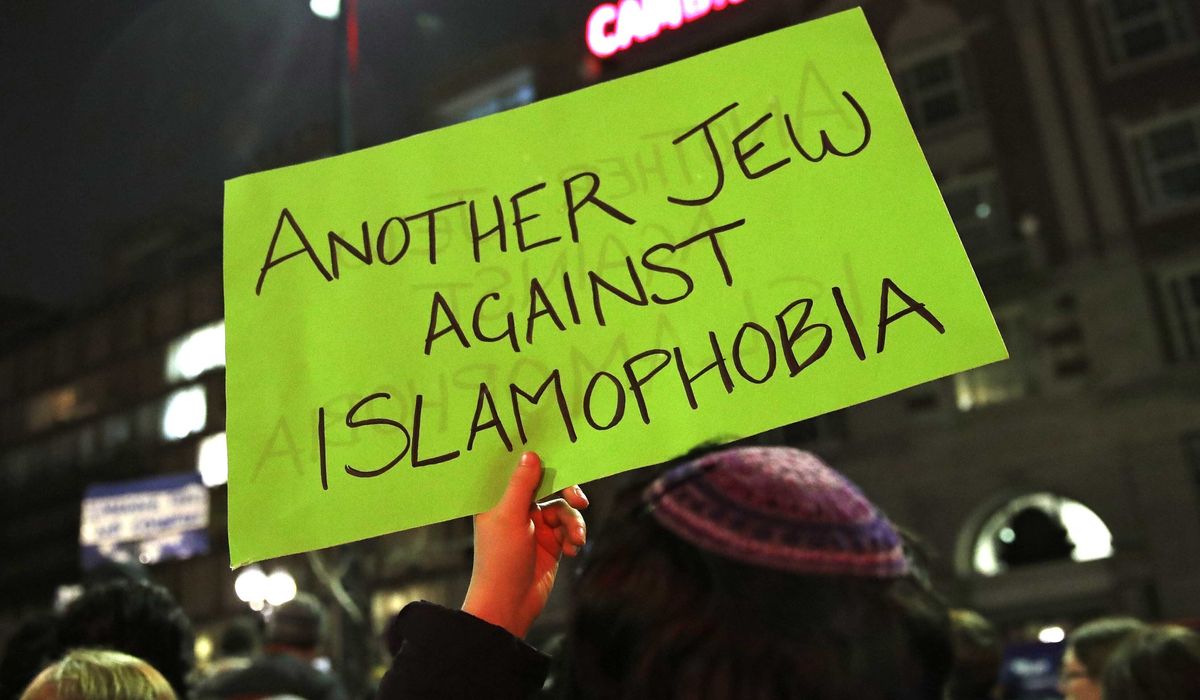 Those Diversity, Equity and Inclusion programs that were all the rage just a few years ago on college campuses are now being accused of stoking antisemitism at U.S. universities.
Rep. Burgess Owens, Utah Republican, said the "dirty little secret" is that the DEI offices are inclusive of everyone but Israeli and Jewish students, who are viewed by the intersectional left as oppressors while Palestinians are oppressed.
"I personally think that the Diversity, Equity and Inclusion is a fraud, and what we're seeing now on our campuses across the country is proof of that," Mr. Owens said at a Tuesday hearing of the House Education and Workforce subcommittee on higher education.
---
---
The hearing, "Confronting the Scourge of Antisemitism on Campus," saw Democrats and Republicans agree that universities need to crack down on antisemitism in the wake of the Oct. 7 Hamas attack on Israeli civilians, but disagree on the source of the problem and potential solutions.
Stacy Burdett, former Anti-Defamation League lobbyist, argued that DEI programs should be improved by expanding them to include antisemitism, saying that organizations like ADL and the American Jewish Committee "see DEI as a critical framework for their work."
"They're investing in DEI-compatible education material about antisemitism," said Ms. Burdett, now an independent consultant on antisemitism. "It's true, Jews don't fit neatly into the protected categories. It's not rocket science to fix that. So enhance it. Don't make us the excuse to shut down something important," she said.
Fixing it could prove easier said than done.
A 2021 Heritage Foundation study of 741 DEI university staffers found that 96% of their tweets about Israel were "critical of the Jewish state."
"DEI programs are ideologically antisemitic because they ascribe collective guilt to the entire state of Israel for its mere existence," Mr. Burgess said. "The core principles of the Marxist ideologue are not diversity, equity, or inclusion. They are instead discrimination, intolerance, and bigotry towards individuals thought to belong to the wrong group."
U.S. colleges and universities have become a safe haven for pro-Hamas protests and anti-Israel hostility. pic.twitter.com/szhCwaN9bZ

— Rep. Burgess Owens (@RepBurgessOwens) November 14, 2023
Kenneth Marcus, chairman of the Brandeis Center, said there are some people in DEI "doing good work and helping Jewish students," but that the field has three fundamental problems.
First, he said, most programs don't mention antisemitism. Second, DEI personnel often have strong anti-Israel views that can cross the line into antisemitism. Third, dividing people into oppressed and oppressor camps means that "their entire ideology is structured too often against the Jewish people," he said.
"It can't be coincidental that we have on so many campuses an environment that has become so hostile to the Jews and Israelis at the same time that anti-Zionist attitudes are so prevalent within the faculty themselves," said Mr. Marcus, who headed the Department of Education's Office for Civil Rights in the Trump administration. "And those anti-Zionist attitudes are sometimes coupled with left-wing ideology."
Driving the campus protests are groups like Students for Justice in Palestine, but don't forget the White nationalists, said Rep. Teresa Leger Fernandez, New Mexico Democrat.
"We also most recently remember the antisemitic hate spewed by the white nationalists as they marched through the University of Virginia in 2017 at the Unite the Right rally," she said. "Much of this antisemitism on college campuses and in the rest of the nation has deep ties to White supremacy."
Offering an on-the-ground report was Yale student Sahar Tartak, an Orthodox Persian Jew, who said that the university's DEI office and organizations "have done nothing for me and my friends" as they grapple with antisemitism.
She said she has received death threats for her pro-Israel activism; her references to Hamas terrorists raping women and beheading men were removed from a Yale Daily News article; and student protesters on campus have celebrated the Hamas attack with chants like "resistance is justified."
Asked to estimate how many students shared such views, she pegged the percentage of those who would attend a pro-Hamas rally at 20%, drawing gasps from some of those in attendance.
Statements from university administrators against antisemitism that in the same breath also mention Islamophobia and other forms of discrimination are part of problems, she said.
"I think what they say matters," said Ms. Tartak. "When they make condemnations of antisemitism that are just full of what I'll call all-sidesism, that cannot simply focus on anti-Jewish hatred and have to bring in, quote, all forms of bigotry — they're making a huge mistake."
Suggestions by Republicans for tackling the problem included pulling federal funding from universities that fail to protect university students; challenging their accreditation, and rescinding student visas for those engaged in pro-Hamas protests and activities.
Republicans also called for the Department of Education's Office for Civil Rights to open proactive investigations into antisemitism, instead of only responding to complaints, while Democrats countered the GOP's proposed budget cuts would only undermine such efforts.
Rep. Bobby Scott, Virginia Democrat, called for GOP lawmakers to get behind the White House's strategies for combating antisemitism and Islamophobia.
"I hope my Republican colleagues will denounce the culture wars that have distracted us from protecting our vulnerable students," Mr. Scott said. "I hope we can all stand behind the Biden administration's critical work to ensure that every student and educator has access to a campus free from discrimination, harassment and violence."
4 total views, 1 views today