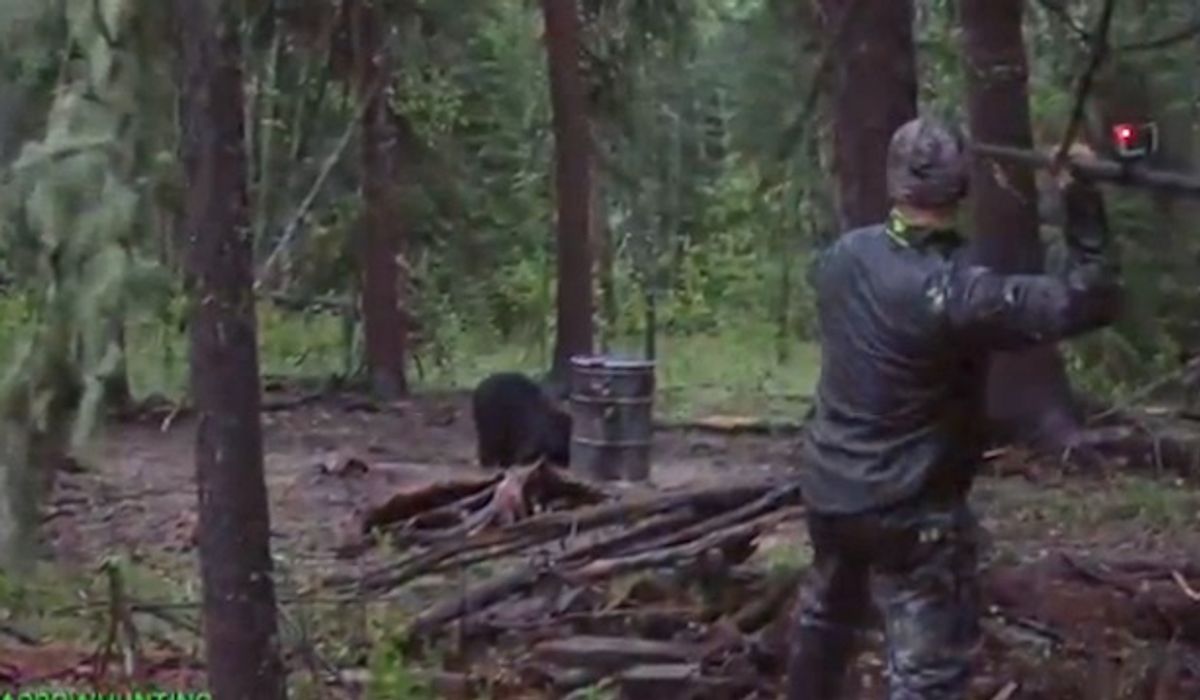 A celebrity hunting couple from Iowa were fined $133,000 as part of their sentencing in federal court last week for participating in Nebraska's largest-ever poaching ring.
Josh Bowmar, 32, and wife Sarah, 33, were fined after pleading guilty in October to conspiring to break the federal Lacey Act in October, which they did when they transported the white tail deers and turkeys they had hunted in Nebraska to their then-home state of Ohio.
The couple cannot hunt in Nebraska for the next three years and have to do 40 hours of community service as well, according to WOWT, the NBC affiliate for Omaha.
Between September 2015 and November 2017, the Bowmars traveled to the Cornhusker State multiple times to hunt game while they were clients of hunting guide company, Hidden Hills Outfitters.
But Hidden Hills had its hunters use illegal tactics to kill at least 97 game animals, such as setting bait, using lights to immobilize animals for night hunts, and hunting out of season, according to court documents.
Some of the outfitter's clients used silencers on their rifles, while others fudged their hunting permits.
Game animals that hunters killed while paying for Hidden Hills' services included mule deer, white-tailed deer, pronghorn antelope and turkeys.
The poaching ring was run by the Bowmars' friend, Jacob Hueftle, who recruited at least 118 clients from states such as New York, Wisconsin, Virginia and Utah to hunt in Nebraska for between $2,500 and $7,000.
Hueftle was sentenced in October to 30 months in federal prison in South Dakota, according to the Lincoln Journal Star. He is the only member of the ring who has served jail time.
The couple were likely the company's highest-profile clients, according to the Omaha World-Herald. Mrs. Bowmar has more than 1 million Instagram followers, and their company's YouTube channel spotlighting their hunts has more than 287,000 followers.
They told the World-Herald in October that they took the plea because it cleared their name of any baiting accusations.
"We agree 100% that we should have known better, and for the record, we take responsibility for that," Mr. Bowmar said in the fall. "At the end of the day, we were fighting to make sure (that it is clear) that we never poached or baited deer illegally."
206 total views, 1 views today