Authored by Jane Nguyen via The Epoch Times (emphasis ours),
OpenAI, the maker of chatbot ChatGPT, announced on Tuesday that it has released a new software tool to help detect whether someone is trying to pass off AI-generated text as something that was written by a person.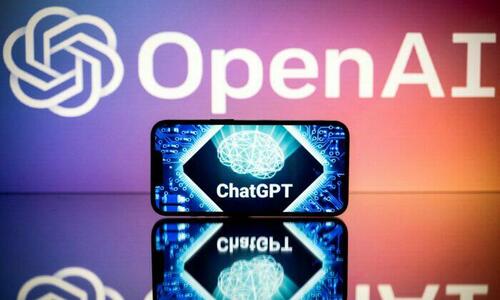 The tool, known as a classifier, comes two months after the release of ChatGPT, a chatbot that generates human-like responses based on the input it is given. Schools were quick to limit ChatGPT's use over concerns that it could fuel academic dishonesty and hinder learning, as students have been using the chatbot to create content that they are passing off as their own.
OpenAI researchers said that while it was "impossible to reliably detect all AI-written text," good classifiers could pick up signs that text was written by AI. They said the tool could be useful in cases where AI was used for "academic dishonesty" and when AI chatbots were positioned as humans.
In a press release, OpenAI warns the classified's public beta mode is "not fully reliable," saying that it aims to collect feedback and share improved methods in the future.
The firm admitted the classifier only correctly identified 26 percent of AI-written English texts. It also incorrectly labeled human-written text as AI-written 9 percent of the time.
The classifier also has several limitations, including its unreliability on text below 1,000 characters, as well as misidentifying some human-written text as AI-written. It also only works in English for now, as it performs "significantly worse in other languages and it is unreliable on code." Finally, AI-written text can be edited to evade the classifier, according to OpenAI.
"It should not be used as a primary decision-making tool, but instead as a complement to other methods of determining the source of a piece of text," OpenAI said.
ChatGPT is a free program that generates text in response to a prompt, including articles, essays, jokes, and even poetry.
Since ChatGPT debuted in November 2022 and gained wide popularity among millions of users, some of the largest U.S. school districts have banned the AI chatbot over concerns that students will use the text generator to cheat or plagiarize.
Following the wave of attention, last week Microsoft announced a multibillion-dollar investment in OpenAI, a research-oriented San Francisco startup, and said it would incorporate the startup's AI models into its products for consumers and businesses.
Reuters contributed to this report.
Loading…
149 total views, 1 views today