In retaliation over a sweeping US ban on selling advanced chip-making technology to China, Beijing is now banning major Chinese firms from doing business with Micron Technology, claiming that its products pose a 'major national-security risk,' the Wall Street Journal reports.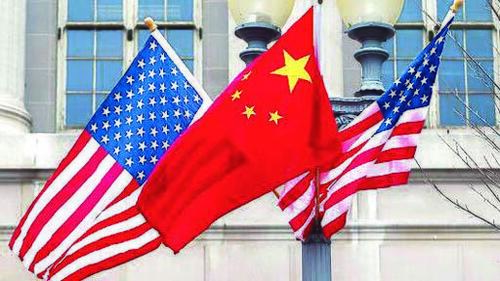 On Sunday, the Cyberspace Administration of China said that Micron failed a national security review, and that its products contain "significant security risks" that would affect national security. The agency has warned operators of key Chinese information infrastructure (telecom firms and state-owned banks in particular) against purchasing Micron products.
"We are evaluating the conclusion and assessing our next steps," Micron told the Journal. "We look forward to continuing to engage in discussions with Chinese authorities."
The Chinese ban came less than two months after Beijing announced an investigation on imports from Micron, the largest memory-chip maker in the U.S., in what seemed a political gesture aimed at hitting back at a sweeping ban Washington put in place late last year on selling advanced chip-making technology to China.

Chinese officials believe certain American companies lobbied the Biden administration to institute the ban. The Micron probe suggested Beijing zeroed in on Micron as a particular target. It also comes as China has broadly ratcheted up pressure on foreign businesses in a bid to fortify its economy from foreign influence. -WSJ
According to Lester Ross, a Beijing-based lawyer at WilmerHale which advises US companies doing business in China, the impact could be broader than initially thought.
"Other domestic customers may also consider this to be a political signal to stop buying, and even replace, their products," he said.
The action against Micron follows Beijing's condemnation of a recent statement issued by President Joe Biden and the leaders of six other countries which have pledged to take action against the transfer of sensitive technology to China, and to protect nations from what they've characterized as Chinese intimidation tactics.
China, meanwhile, called the Group of Seven as fostering "Western rules" that lack international credibility.
According to anonymous Chinese officials, Beijing is pondering whether to send Commerce Minister Wang Wentao to Washington DC to meet with his US counterpart, instead of sending him to Detroit for a meeting of Asia-Pacific Economic Cooperation trade ministers.
"Such a bilateral meeting must be conducted on the basis of mutual respect," said one of the officials.
On Sunday, Biden told reporters after the G-7 meeting that the US wants to open more lines of communication with China. "Then this silly balloon that was carrying two freight cars worth of spy equipment was flying over the United States and it got shot down and everything changed in terms of talking to one another," he said. "I think you're going to see that begin to thaw very shortly."
China has been looking for ways to retaliate against intensified U.S. sanctions against Chinese companies. It has held back its required green light for mergers that involve American companies such as Intel as the U.S.-China technology war intensifies.

But Chinese officials have also been wary of punching too hard as to further limit Chinese companies' access to advanced Western technology.

Micron represents an easy target for Beijing because Chinese companies can easily switch out its products for those made by competitors such as Samsung and SK Hynix, according to analysts and Western business executives who have consulted with Chinese authorities. -WSJ
Approximately 10% of Micron revenue comes from China, according to Gavekal Dragonomics.
Loading…
7 total views, 1 views today