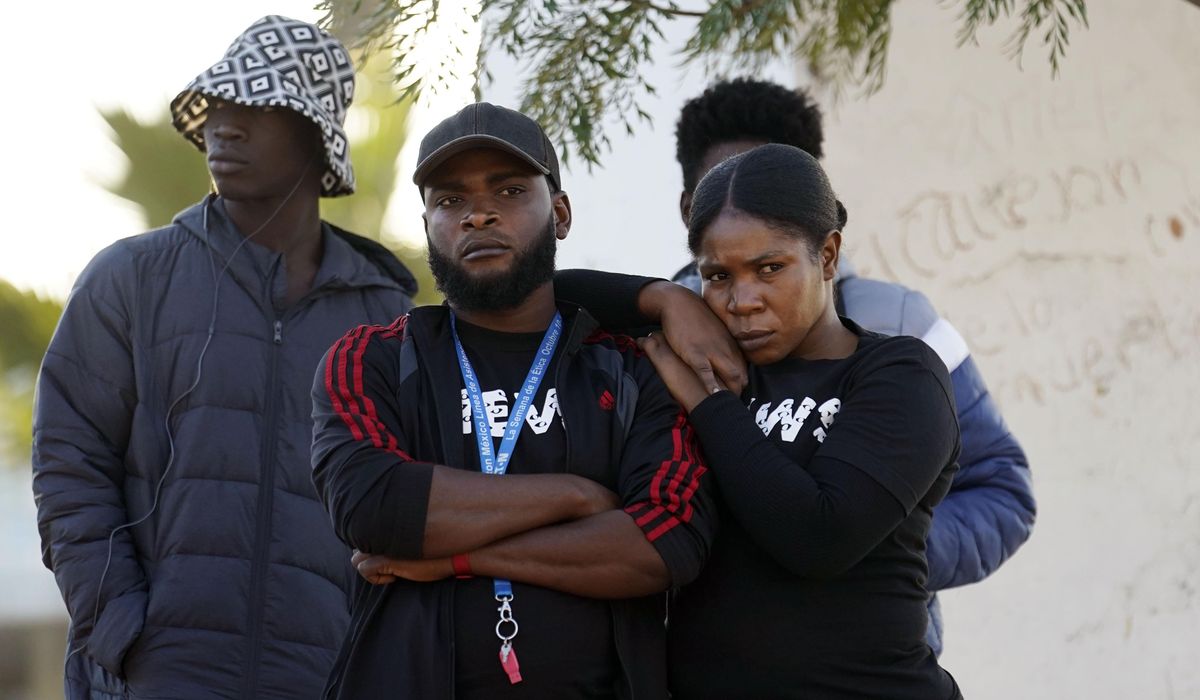 Homeland Security's new smartphone app designed to let people sponsor migrants from Haiti comes in English and Spanish — but not Haitian Creole, the country's most common language, immigrant-rights advocates said Friday.
They called the oversight a major blow to the Biden administration's vows of "equity" and demanded Homeland Security quickly build a version that offers the language.
"We question why the administration — who recognized the importance of language accessibility in translating the application into Spanish — thought it appropriate to launch a program geared towards Haitians without taking the most basic fact into account: the national language of Haiti is Haitian Creole," said Guerline Jozef, executive director of the Haitian Bridge Alliance.
The CBP One app is the interface for those in America to sign up to sponsor would-be illegal immigrants so they can instead come legally.
People from Haiti, Cuba, Venezuela and Nicaragua are eligible.
The Haitian Bridge Alliance said the Spanish-language version of the app accommodates the other nationalities, which makes the exclusion of Haitian Creole all the more discriminatory toward Haiti, the one majority-Black nation out of the four.
Haiti's two official languages are Haitian Creole and French. Spanish is the official language of the other three countries.
The Washington Times has reached out to Customs and Border Protection for a response to the criticism.
The new program will allow 30,000 people a month to enter under Homeland Security's power of "parole." That grants permission to be in the U.S. and to legally work.
Parole was meant for limited humanitarian situations but has been used in hundreds of thousands of cases by the Biden administration to ease passage for migrants who don't qualify otherwise for entry.
171 total views, 1 views today