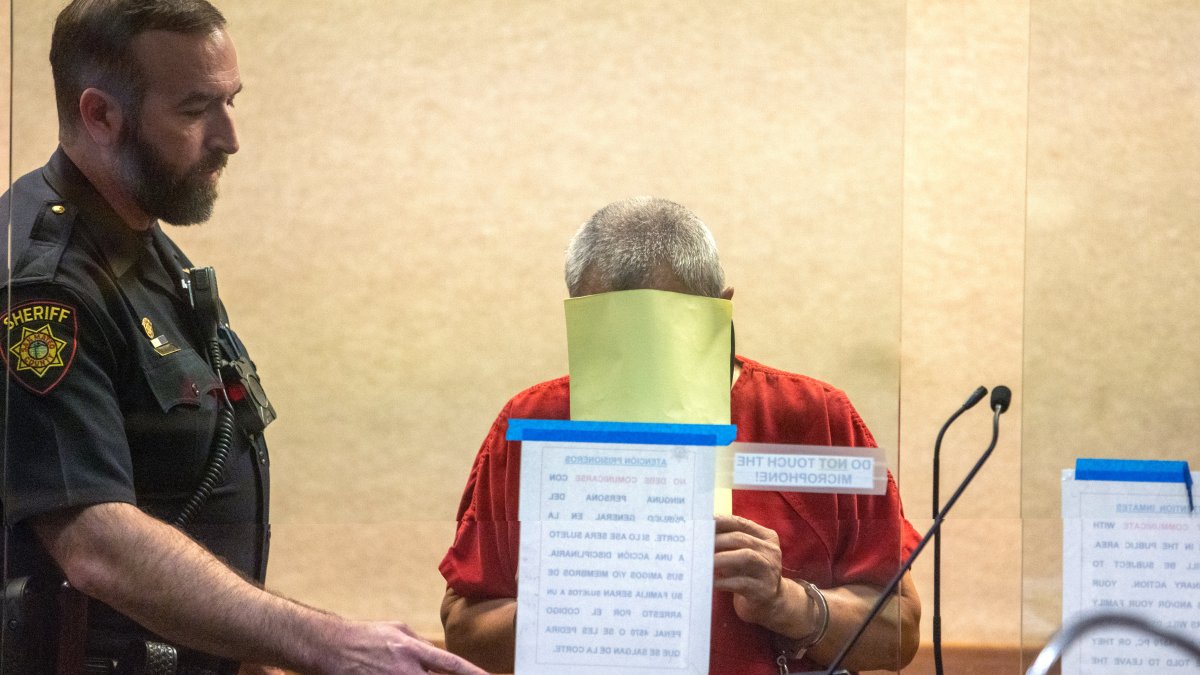 Chunli Zhao, the defendant in the Half Moon Bay mass shooting that left seven people dead and one injured, admitted during a jailhouse interview Thursday with NBC Bay Area's Janelle Wang that he committed the fatal shootings.
Zhao, who spoke with Wang in Mandarin for about 15 minutes at the San Mateo County Jail in Redwood City, also said after the shootings, he drove to the sheriff's substation to surrender.
Zhao said he endured years of bullying combined with long hours working on the farms, and those issues were never addressed. He also said he believes he suffers from some sort of mental illness and wasn't in his right mind the day of the shootings, Wang said.
Zhao told Wang he has been in the U.S. for 11 years and has a green card. He bought the gun used in the killings in 2021 and didn't run into any obstacles when making the purchase.
He also expressed remorse for the killings, Wang said.
Zhao said he has a wife he lives with in Half Moon Bay and a 40-year-old daughter who lives in China.
Watch more in Wang's video report above.
Six of the seven people killed in Monday's mass shooting in Half Moon Bay were identified Wednesday, and families are grieving the loss of their loved ones. Bob Redell reports.
In the wake of mass shootings in Half Moon Bay and Monterey Park, Sen. Alex Padilla led a group of Democratic senators in calling for stiffer gun laws. Bob Redell reports.
15 total views, 1 views today