Following Zelenskiy "Readiness" For Talks, Russia Confirms High-Level Delegation To Discuss "Neutral Status" Of Ukraine
US equity futures are spiking on reports from Interfax that Russia is ready to send a delegation to Minsk for Ukraine talks.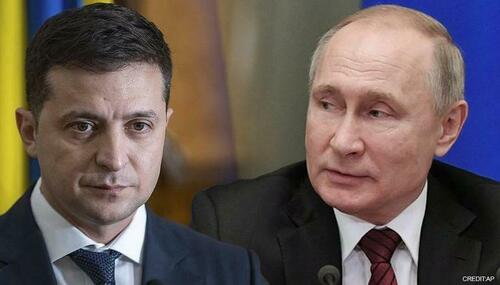 "As you know, today the President of Ukraine Zelensky announced his readiness to discuss the neutral status of Ukraine": Interfax reports Dmitry Peskov, Russian press secretary, said earlier today.
"Initially, Russian President Vladimir Putin said that the purpose of the operation was to help the LNR and the DNR, including through the demilitarization and denazification of Ukraine. And this, in fact, is an integral component of the neutral status"

"In this context, in response to Zelensky's proposal, Vladimir Putin is ready to send a Russian delegation to Minsk at the level of representatives of the Ministry of Defense, the Ministry of Foreign Affairs and the presidential administration for negotiations with the Ukrainian delegation"
US equity futures reacted instantly…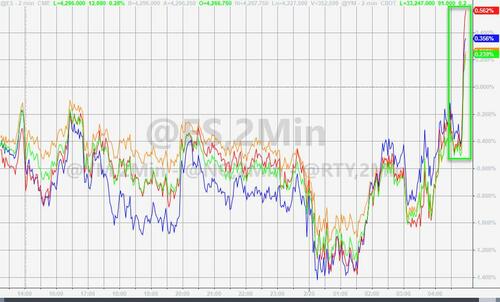 This move has erased all of the week's (post-Putin) losses for the Nasdaq…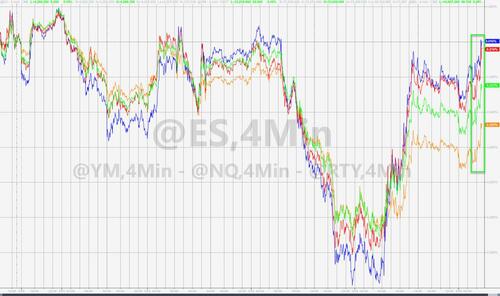 The Ruble is rallying, almost erasing all of the losses from the last two days…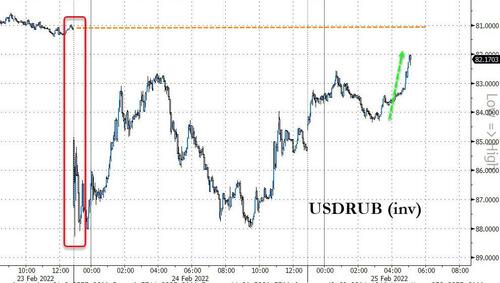 Reactions in other markets (crude, gold, bonds) are all muted for now.
Tyler Durden
Fri, 02/25/2022 – 07:58
Source: Zero Hedge News

57 total views, 1 views today