Rep. Michael Cloud (R-TX) reintroduced a bill which would require the Bureau of Alcohol, Tobacco, Firearms and Explosives (ATF) to destroy firearm purchase records in their database.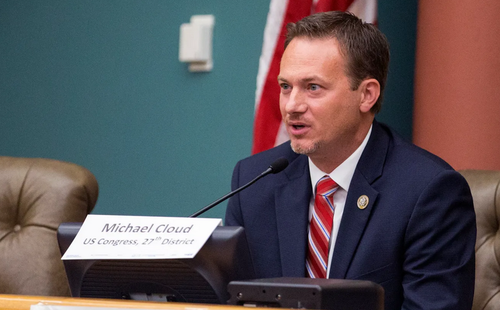 The bill, No Retaining Every Gun In a System That Restrictts Your Rights (No REGISTRY), comes amid an agency crackdown on gun stores, Fox News reports.
The bill would also require that gun stores which are closing down to destroy their purchase records, preventing the ATF from obtaining them.
"The Second Amendment is clear: the right of the people to keep and bear Arms shall not be infringed," said Cloud in a press release. "The Federal Government does not have the right to subject its law-abiding, citizen firearm owners to excessive scrutiny."
"My bill would dismantle ATF's record keeping, restore privacy for American gun owners, and reverse the groundwork laid for the creation of a federal firearms registry."
According to Gun Owners of America director of federal affairs, the ATF "has no business maintaining nearly a billion gun and gun owner records in a digital, searchable database."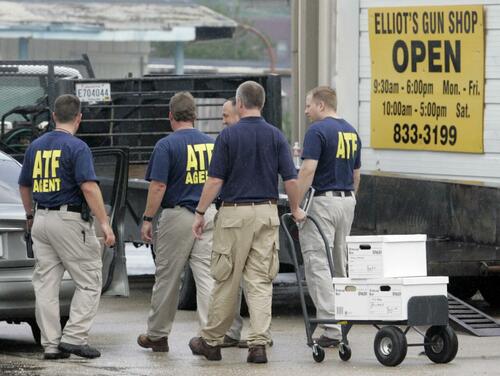 "ATF's recordkeeping authority has been weaponized and all statutory protections against the creation of a gun registry have been maliciously circumvented," he added in a statement to Fox News Digital.
"Gun Owners of America proudly supports Rep. Michael Cloud's No REGISTRY Rights Act to rein in this rogue agency and completely eliminate ATF's unconstitutional gun registry," he continued.
Additionally, Cloud's bill is backed by GOA, the National Rifle Association (NRA), and the Firearms Regulatory Accountability Coalition (FRAC).

With a Republican-controlled House, the bill could make it to the floor for a full vote. Getting through the Senate will be harder, though.

But if the bill does make it through the upper chamber, it will go to President Biden's desk where he could choose to veto it.

Cloud's bill comes as the ATF cracks down on gun stores across America.

Last month, Fox News Digital exclusively obtained the ATF's federal firearms licensee (FFL) inspection guidance from January 2022 that makes it easier to revoke gun stores' federal licenses. -Fox News
In January of 2022, the ATF updated its federal firearms license (FFL) inspection guidance which makes it easier to revoke a gun store's federal licensing. It states that the agency "has zero tolerance for willful violations that greatly affect public safety and ATF's ability to trace firearms recovered in violent crimes," and that "revocation" of the FFL's license "is the assumed action" when it comes to violations.
When this happens, the shop is likely to close down, and can be required to send its gun purchase records – which are currently required to be kept indefinitely, directly to the ATF.
Loading…
142 total views, 1 views today