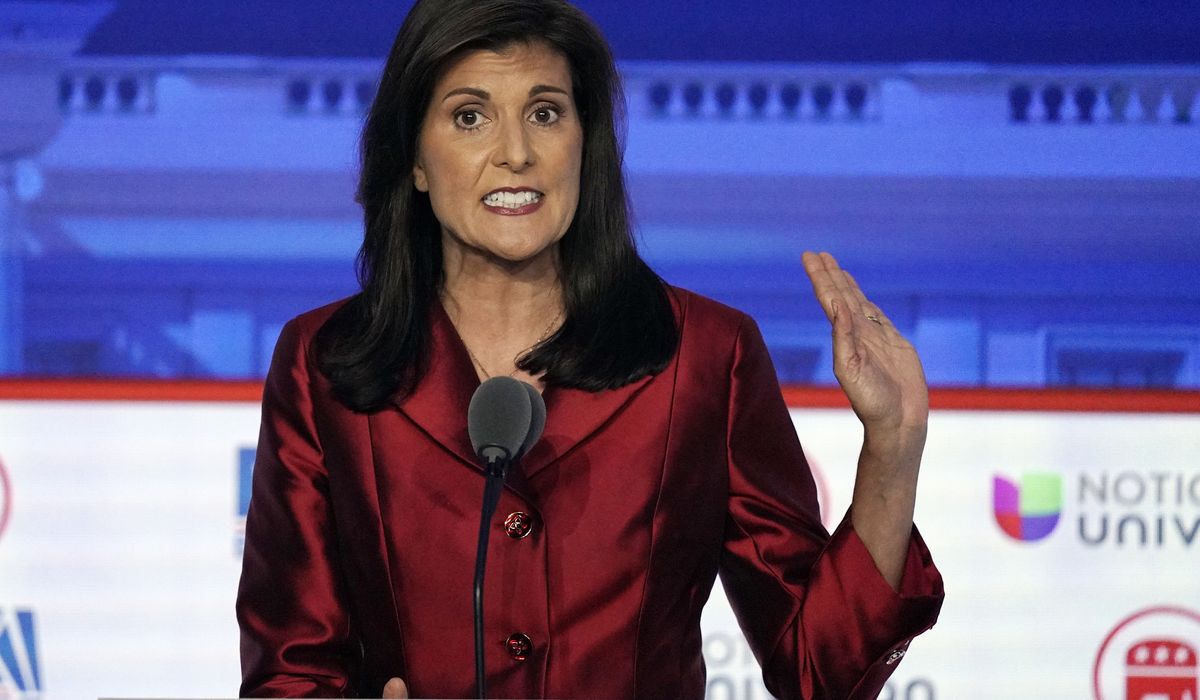 For a moment, it was Haley vs. Ramaswamy, round two.
As they did in last month's debut debate, former United Nations Ambassador Nikki Haley and entrepreneur Vivek Ramaswamy
had a split-screen sparring back-and-forth in which Haley went after the political newcomer for inexperience and, she alleged, dangerous ideas.
---
---
Asked about his recent conversation with a TikTok influencer, Ramaswamy defended his use of the platform.
"I'm the new guy here, and so I know I have to earn your trust," Ramaswamy said. "I'm here to tell you, no, I don't know at all. I will listen." Interjecting by calling TikTok "dangerous," Haley went on to address Ramaswamy directly — and personally.
"Every time I hear you, I feel a little bit dumber for what you say," Haley said. "We can't trust you."
Ramaswamy responded by saying that "I think we would be better served as a Republican Party if we're not sitting here hurling personal insults," before the moderators moved on to another topic.
Copyright © 2023 The Washington Times, LLC.
12 total views, 1 views today