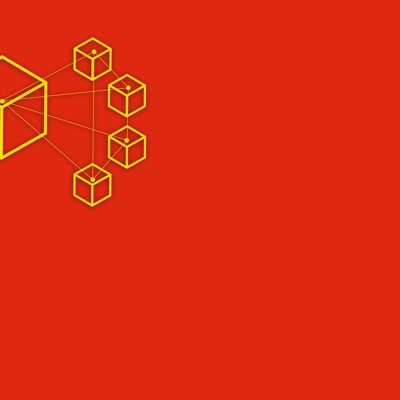 Bipartisan House legislation introduced last week would limit the federal government's ability to purchase or use blockchain technologies from entities with ties to the Chinese Communist Party and other foreign adversaries that pose national security risks.
The legislation — introduced on Nov. 8 by Reps. Abigail Spanberger, D-Va., and Zach Nunn, R-Iowa — is designed to address cybersecurity concerns associated with the use of technologies from Chinese government-linked firms.
In a statement, Nunn added that the Chinese government's "heavy investment" in blockchain technology "poses a colossal national security and data privacy problem."
"Our bipartisan bill ensures that the federal government is not giving China a backdoor to access critical national security intelligence and Americans' private information," Nunn said.
Spanberger added that the bill would help "maintain a firewall between CCP-owned blockchain and the federal government, counter the Chinese Communist Party's influence in the global economy and keep our nation competitive."
Under the legislative proposal, federal agencies would not be allowed to "acquire, or enter into, extend or renew a contract or other agreement" for any "covered distributed ledger technology and blockchain equipment or services."
The bill specifically names five companies with ties to Chinese firms that would be barred from selling blockchain technologies and services to the U.S. government. The list includes iFinex Inc., which is the parent company of stablecoin Tether.
Within 180 days of the bill's enactment, the Secretary of the Treasury, the Secretary of State and the Director of National Intelligence would also be required to submit a report to Congress on the risks posed by the covered technologies and services.
That report would, in part, assess risks "relating to transactions using covered distributed ledger technology and blockchain equipment or services, including circumvention of United States and international sanctions, including through the Society for Worldwide Interbank Financial Telecommunication (commonly known as 'SWIFT') payments system."
Lawmakers on both sides of the aisle have expressed concern in recent years about Chinese-made technologies and tools being used to gain unauthorized access to Americans' personal data, companies' intellectual property and critical infrastructure services.
Members of the Senate Energy and Natural Resources Committee expressed disapproval during a hearing in March about the government's failure to identify the number of Chinese-made components within the U.S. electric grid, viewing them as an embedded vulnerability that could be exploited as part of a cyber attack.
Popular video app TikTok, owned by Chinese-based parent company ByteDance, has also drawn fire from state and federal officials over concerns that Beijing could gain access to U.S. users' personal data. The federal government — and even some states — have taken steps to prohibit employees from using the app on their official devices, but that has not fully mitigated the risk.
An audit conducted this spring of government-issued devices used by personnel and contractors with U.S. Immigration and Customs Enforcement found that employees had downloaded apps that were banned on government systems or were associated with foreign adversaries.
The bill's sponsors, however, said that the use of potentially vulnerable blockchain technologies poses a far greater risk to national security than foreign ownership of popular apps.
"If we don't act now, this will be a disaster 1,000 times worse than China's ownership of TikTok," Nunn said.
7 total views, 1 views today