A man in South Korea was crushed to death by a machine which apparently failed to differentiate him from the boxes of produce it was handling, according to Yonhap news.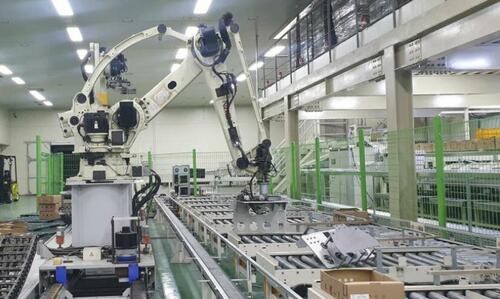 The man, a robotics company worker in his 40s, was in the process of inspecting the robot's sensor operations at a distribution center for agricultural produce in the Gyeongsang province.
The robot – having been tasked with lifting boxes full of bell peppers onto a pallet, appears to have identified the man as a box, according to local police.
The robotic arm pushed the man's upper body down against the conveyor belt, crushing his face and chest, according to Yonhap.

He was transferred to the hospital but died later, the report said. -The Guardian
Donggoseong Export Agricultural Complex, the company that owns the vegetable plant, has called for safer, improved systems surrounding the testing and implementation of robotics.
According to Globalnews.ca, "The pick-and-place robot involved in the incident is one of two machines used in the pepper factory. These machines are common in South Korea's agricultural communities, which are struggling with a declining and aging workforce."
"It wasn't an advanced, artificial intelligence-powered robot, but a machine that simply picks up boxes and puts them on pallets," according to Kang Jin-gi, who heads the investigations department at Gosong Police Station.
The incident follows one in March, after a South Korean man was trapped by a robot in an automobile parts manufacturing plant, per BBC News.
According the NY Daily News, South Korea has the third-worst industrial safety record of countries in the Organization for Economic Co-operation and Development, according to the Korea Economic Institute of America.
Loading…
6 total views, 1 views today