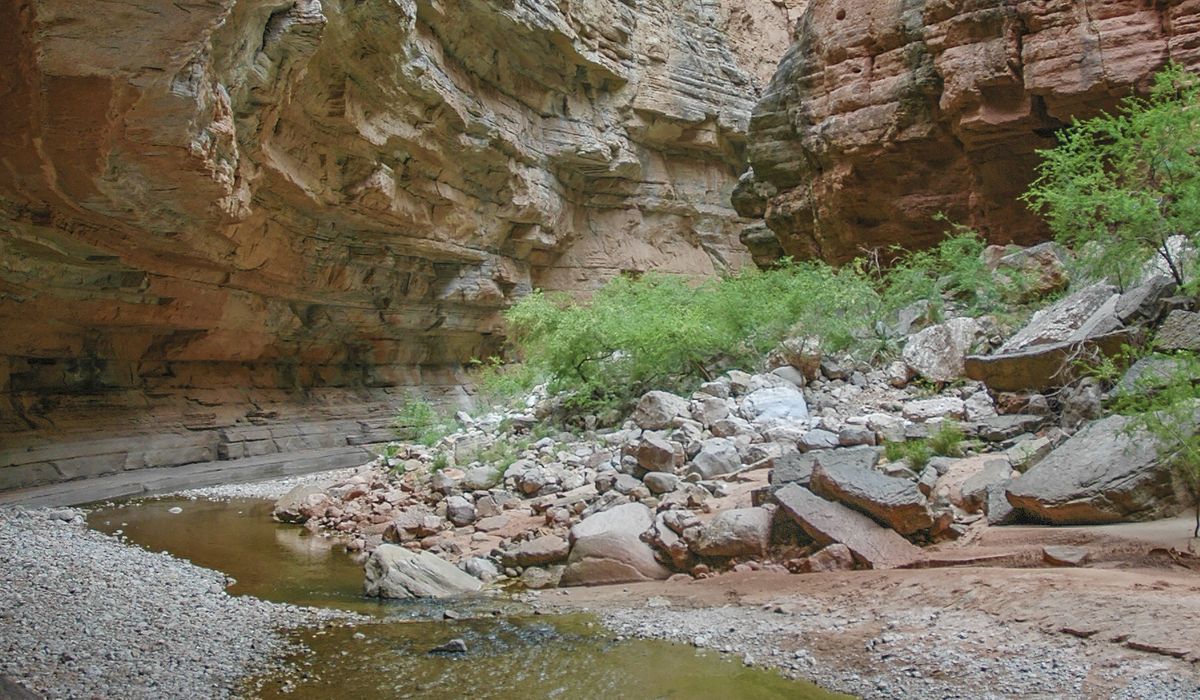 An injured hiker abandoned by his friends was rescued and airlifted from the Kanab Creek area of the North Rim of the Grand Canyon last week.
The victim, a 63-year-old man, whom the all-volunteer Mohave County Sheriff's Office Search and Rescue did not name, had suffered a traumatic injury to his shoulder at about 2 p.m. Friday, law enforcement said on Facebook.
The hiker and his group had been working their way through the Grand Canyon for three to four days at the time he was injured, and had another three to four to go.
---
---
After calling for help using an Apple device through a satellite connection, the man's four companions abandoned him and continued on with their hike, taking the device with them.
The Mohave County rescue team said in its Facebook post that it could not determine exactly when the call for help was made.
Rescuers arrived to airlift the injured man at about 6 p.m. Friday.
"It was fortunate that the helicopter was able to rescue this injured hiker, as it would have taken an extended period of time for ground crews to reach his location. Search and Rescue encourages everyone to never leave someone behind alone and whenever possible, to stay with them and ensure they are rescued before continuing on their journey," the rescue service wrote on Facebook.
6 total views, 1 views today