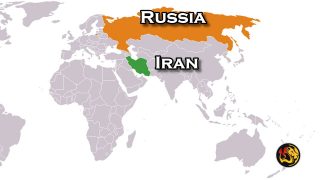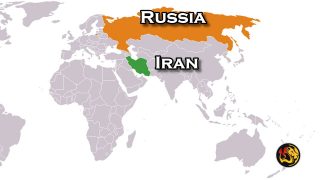 By Stefan J. Bos, Chief International Correspondent
KYIV/BUDAPEST (Worthy News) –Ukraine's military says Russia has inflicted severe damage with frighteningly effective Iranian-made attack drones.
It is Russia's first wide-scale deployment of a foreign weapons system since the war began, according to Ukrainian commanders familiar with the situation.
Additionally, the drone's appearance in Ukraine is reportedly the first time it has been used outside the Middle East.
Iranian drones were deployed in the Kharkiv region, where Ukrainian forces retook 8,500 square kilometers, 3,300 square miles, of land occupied by Russia, military sources said.
Tehran's Shahed-136 delta-wing drones, repainted in Russian colors and rebranded as Geranium 2, started appearing over Ukrainian armor and artillery positions in the area.
The powerful weapon has been dubbed a 'kamikaze drone' carrying a warhead of about 80 pounds.
SIGNIFICANT DAMAGE
Iranian drones—which usually fly in pairs and then slam into their targets—have already caused significant damage, Ukraine's military admits.
In its first use in Ukraine, the Iranian drone blew up an American-supplied M777 howitzer used by the Ukrainian military, recalled Colonel Rodion Kulagin, the commander of artillery operations in the Kharkiv counteroffensive.
Half a dozen strikes destroyed howitzers and armored vehicles, killing four soldiers and wounding 16, he added in published remarks.
The appearance of the drones prompted Colonel Kulagin to appeal to Ukraine's Western allies to provide defenses or a similar weapon to strike back quickly.
Iranian drones fly shortly after Russian President Vladimir Putin warned the war in Ukraine wasn't over despite his forces losing territory in several areas.
Russia and Iran never acknowledged striking a deal for the Shahed-136 attack drones, but there has been close cooperation between the two countries.
We're being CENSORED … HELP get the WORD OUT! SHARE!!!
Copyright 1999-2022 Worthy News. All rights reserved.
If you are interested in articles produced by Worthy News, please check out our FREE sydication service available to churches or online Christian ministries. To find out more, visit Worthy Plugins.
10 total views, 1 views today