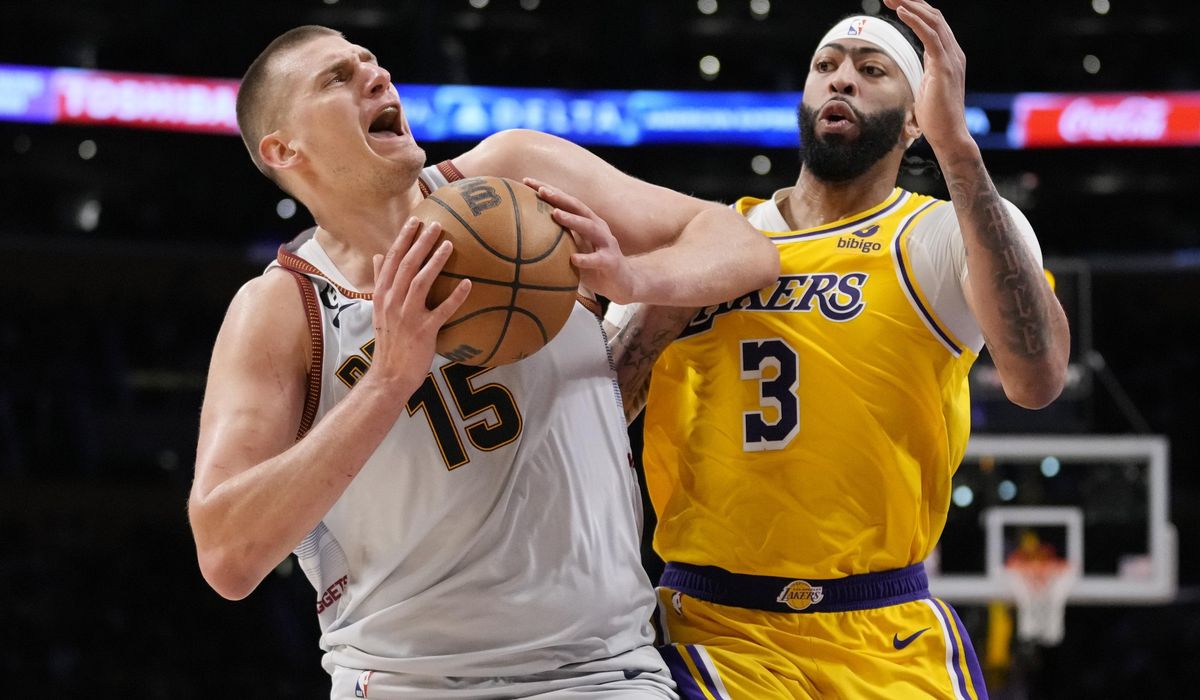 LOS ANGELES — Nikola Jokic had 30 points, 14 rebounds and 13 assists, and the Denver Nuggets advanced to the NBA Finals for the first time in team history Monday night, sweeping the Western Conference finals with a 113-111 victory over the Los Angeles Lakers.
Jamal Murray scored 25 points for the top-seeded Nuggets, who overcame LeBron James' 31-point first half and a 15-point halftime deficit with a tenacious finish in Game 4 to earn their first conference title in their 47 NBA seasons.
James finished with 40 points after the highest-scoring postseason half of his career, but even the top scorer in NBA history couldn't keep the deep, dynamic Nuggets from their sixth consecutive victory overall.
James missed two tying shots in the final seconds, with Aaron Gordon appearing to block his shot at the buzzer.
Jokic earned his eighth triple-double of the playoffs by the third quarter, breaking Wilt Chamberlain's 1967 NBA record for triple-doubles in a single postseason. The Serbian big man also led the Nuggets' tenacious defensive effort despite picking up his fifth foul midway through the fourth quarter – and when Denver needed a big basket, Jokic delivered that as well.
The Lakers erased a seven-point deficit and tied it with five minutes to play, but Jokic hit a 25-foot fallaway 3-pointer. After Anthony Davis hit two free throws to tie it with 1:11 left, Jokic muscled his way past Davis for the tiebreaking layup.
James then badly missed a strange fallaway jumper with 26 seconds left. After Murray missed a turnaround to give the Lakers one last chance, James' drive at the buzzer was thwarted by Gordon, who scored 22 points.
The Nuggets will cap their superb season under coach Michael Malone by playing for their first NBA championship. Denver both eliminated the Lakers for the first time in eight playoff meetings and swept a playoff series for the first time, likely earning several days off before the finals.
Unless the Boston Celtics make basketball history by rallying from their 3-0 deficit in the East finals, Denver will host the eighth-seeded Miami Heat to open the NBA Finals, beginning June 1.
Copyright © 2023 The Washington Times, LLC.
72 total views, 1 views today