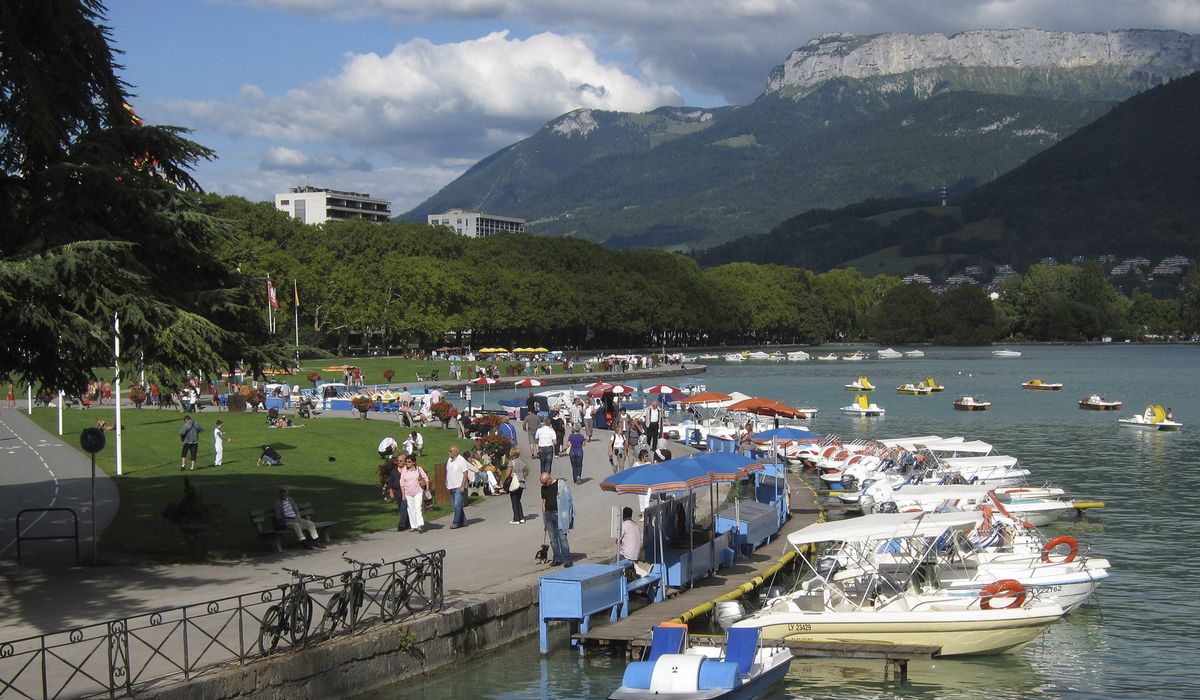 PARIS (AP) — An attacker with a knife wounded children and adults in a town in the Alps on Thursday before he was quickly arrested, France's interior ministry said.
Interior Minister Gerald Darmanin said the attack took place in a square in the lakeside town of Annecy. In a short tweet, he said police have detained the attacker.
"Several people including children have been injured by an individual armed with a knife in a square in Annecy," he tweeted.
---
---
An Interior Ministry official, speaking on condition of anonymity because he wasn't authorized to speak about the developing situation, said four children and two adults were wounded. The official cautioned that the number of wounded could evolve because the full details weren't yet clear. The official said he had no details about the gravity of the injuries.
A local lawmaker, Antoine Armand, tweeted that children were attacked on a playground. He called the attack "abominable."
In Paris, lawmakers interrupted a debate to hold a moment of silence for the victims, BFMTV reported.
Copyright © 2023 The Washington Times, LLC.
20 total views, 1 views today