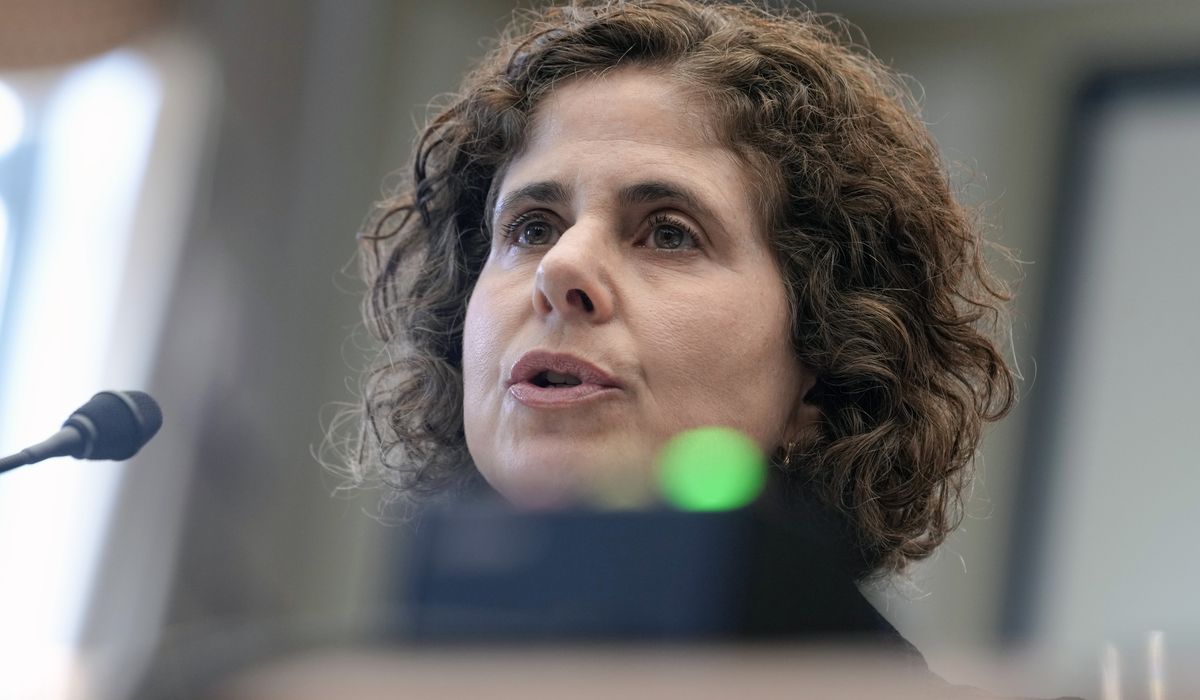 Lawmakers on a House Judiciary subcommittee Thursday pressed government watchdogs on how to clamp down on the FBI's use of warrantless surveillance of American citizens through its spying on foreign nationals.
The hearing, titled "How a Law Designed to Protect Americans Has Been Weaponized Against Them," was hosted by the subcommittee on Crime and Federal Government Surveillance.
Congress must decide whether to reauthorize Section 702 of the Foreign Intelligence Surveillance Act. The law, which is scheduled to expire at the end of the year, enables intelligence agencies to conduct warrantless surveillance of non-American citizens outside the U.S.
But the law's advocates within the intelligence communities and the FBI face an uphill battle with its reauthorization this year from both Republicans and Democrats.
Lawmakers from both sides of the aisle point to data from 2021, that showed authorities surveilled over 232,000 foreign nationals under Section 702. Still, about 3.4 million Americans were queried in what are known as "backdoor searches."
"The statutory protections on the books is simply insufficient for protecting our civil rights and our privacy, for example, although Section 702 authorizes only the targeting of non-US persons who are outside the United States," said Rep. Jerry Nadler, New York Democrat and ranking member of the Judiciary Committee.
He continued, "We know that massive amounts of U.S. person data are swept up under this programmatic surveillance. Despite our best efforts, our intelligence agencies have kept us largely in the dark as to how many Americans' communications are incidentally collected every year."
Testifying before the panel was Michael E. Horowitz, Inspector General of the Department of Justice; Sharon Bradford Franklin, chair of the U.S. Privacy and Civil Liberties Oversight Board (PCLO), and Beth A. Williams, a PCLO board member.
Ms. Franklin and Ms. Williams noted that the FISA Court reviews standards that government analysts need to apply when they select targets under Section 702
"These standards focus on whether a target is likely to possess or communicate foreign intelligence information, but do not require any finding of probable cause or even a determination that a target poses a threat or is associated with wrongdoing," Ms. Franklin said.
FISA Court judges never review government analysts' targeting decisions. When the government wants to spy on an American, probable cause must be established, and a judge's approval must be obtained before surveillance occurs.
"The legal rationale for this distinction is that under Section 702, the targets are non-U.S. persons – so, they are people who do not have recognized Fourth Amendment rights," Ms. Franklin said. "Nonetheless, if a U.S. person communicates with a foreign target, their communications can be collected through what the government calls 'incidental collection.'"
The PCLO , an independent government body, is expected to release a report this summer with recommendations for Congress and the intelligence community for additional privacy safeguards for the surveillance program.
Republicans became outraged by the FISA Court process when it was found that Trump 2016 campaign aide Carter Page and later Trump National Security Adviser Mike Flynn each were surveilled by the FBI through FISA.
Rep. Matt Gaetz, Florida Republican, asked Mr. Horowitz why there was no advocate or defense lawyer for U.S. persons during the FISA Court process. Mr. Horowitz said one of the concerns in such cases is "relying entirely" on the government's assertions.
27 total views, 1 views today