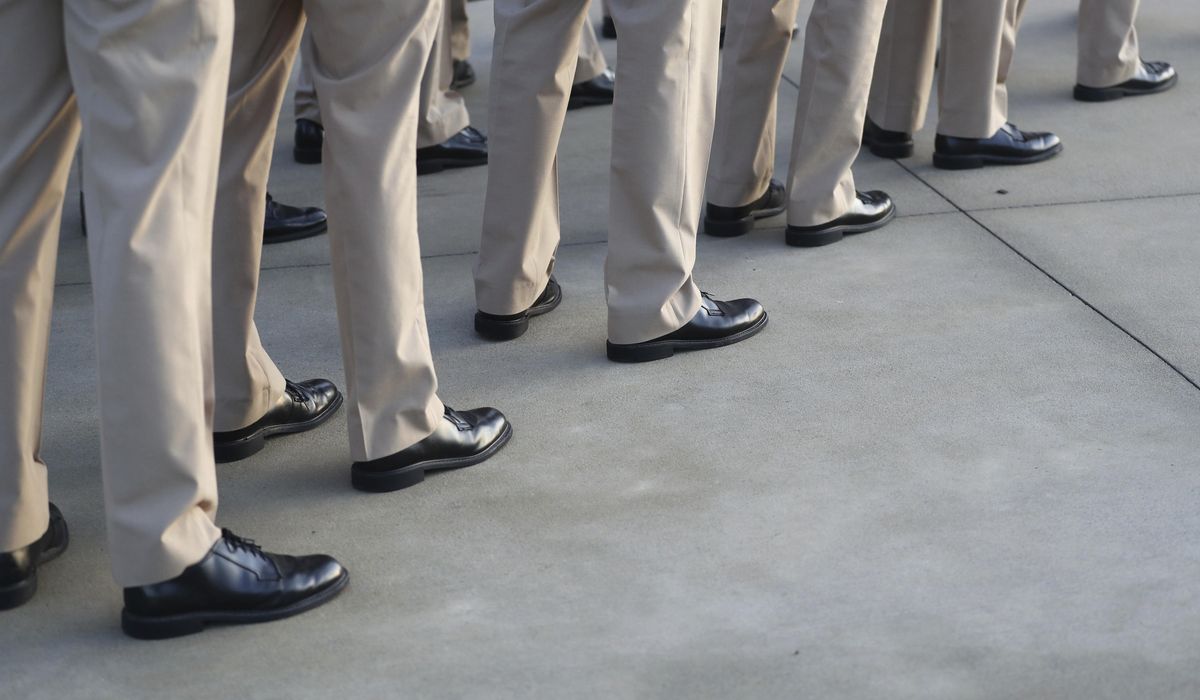 Bullying and "anti-male bias" stemming from an unproven sexual assault allegation drove a first-year merchant marine cadet to take his own life, his father has claimed in a lawsuit.
In the wrongful death suit against California State Maritime University, Rick Bagnall alleges that biased proceedings against his son Camren led "to the untimely death, by suicide, of a blameless young man."
The younger Bagnall, 19, hanged himself in his dorm room on Feb. 8, 2021, five months after the allegation but before the university could schedule a hearing.
The cadet faced "severe and persistent bullying and harassment" as classmates nicknamed him the "first floor rapist," according to the amended complaint, which his father filed Feb. 21 in U.S. District Court in Connecticut, where the family lives.
The lawsuit names the female cadet who accused Bagnall and officials at the public school in Vallejo as defendants.
Seeking unspecified damages, it accuses her of defamation and administrators of conducting an "unfair and unjust" process under Title IX, the federal law forbidding sexual discrimination at schools that accept government funding.
Court documents claim the female cadet filed a Title IX complaint against Bagnall in September 2020, alleging he assaulted her during a sexual encounter in her dorm room the month before. Bagnall had maintained she invited him for consensual intercourse.
Cal Maritime pledged to challenge the lawsuit in a statement emailed Tuesday to The Washington Times.
"Any loss of a member of the University is a sad event deeply mourned by the campus community," the university said in the statement. "The University does not comment publicly on student conduct matters out of respect for our students' privacy rights as protected by federal law. Given the particular sensitivities of this matter, we are not able to comment on the specific allegations in this case at this time, other than to say that the University disagrees with the allegations made within the lawsuit."
The lawsuit comes amid growing complaints of a climate of sexual misconduct at Cal Maritime. Federal data shows the university enrolled 880 undergraduates — 80% of them male — in fall 2021.
A lengthy Los Angeles Times investigation published in December noted that female, gay, transgender, nonbinary and Black cadets filed large numbers of sexual, emotional and hate speech complaints in recent years. Those students staged a pro-LGTBQ protest on campus in 2021.
Cal Maritime officials have insisted that the university condemns all forms of harassment.
But according to Mr. Bagnall's lawsuit, the school's Title IX administrator posted feminist articles on social media while ignoring complaints that cadets harassed his son.
The complaint states that while the accused cadet and a classmate waited in line at a campus dining hall in October 2020, "a group of several student-cadets remarked about Camren, 'You should be behind bars.'" After Bagnall left his place in line, the classmate reported an unnamed student saying, "Thank God, the rapist has left."
22 total views, 1 views today