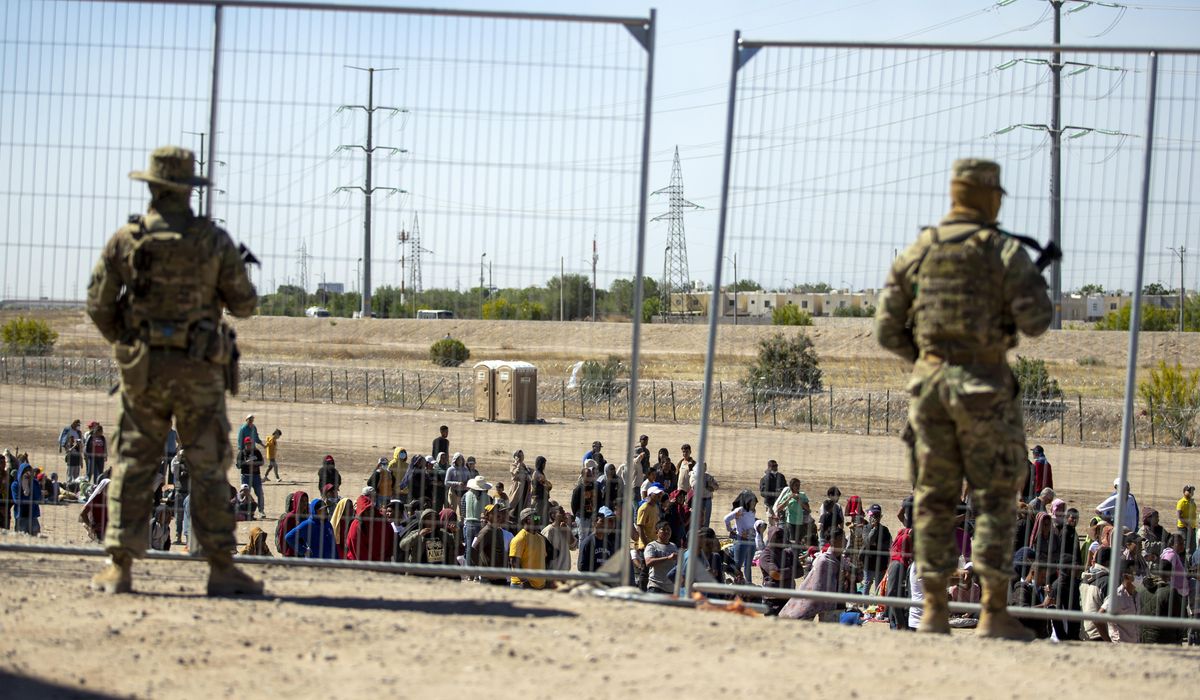 Homeland Security rushed to beef up its medical screening of illegal immigrants at the border after the death last week of an 8-year-old girl who'd repeatedly complained about health issues while in Border Patrol custody, then succumbed after suffering a seizure.
The death came even as the border crisis lessened, underscoring the ongoing dangers of making the trip illegally and the tricky situation the Border Patrol faces as it tries to enforce the law while delivering unprecedented levels of care to the migrants who get caught.
The girl came as part of a family of five on May 9, at the height of the border chaos.
She was diagnosed with the flu on May 14, was sent to another holding cell with her family and was given medications for the flu. But she worsened on May 17, with visits to the medical unit for vomiting and a stomachache. On a third visit, she appeared to be having a seizure, was given CPR and taken to a hospital where she was declared dead.
Troy Miller, Customs and Border Protection's acting commissioner, did some soul-searching on Sunday, calling the death "tragic" and saying he was "deeply saddened." He ordered a new review of every "known medically fragile" case in custody and directed agents to try to limit their time in custody to protect their health.
"The health and safety of individuals in our custody, our workforce, and communities we serve is paramount," he said. "To that end, we must ensure that medically fragile individuals receive the best possible care and spend the minimum amount of time possible in CBP custody."
The 8-year-old girl, whose name has not been released by authorities, was in custody for more than a week, along with her mother, father and two siblings, ages 13 and 14. All of them are Honduran except for the girl, who held Panamanian citizenship.
CBP said they were nabbed by agents as part of a group of 47 people that crossed the Rio Grande in Brownsville, Texas, at about 9:30 p.m. on May 9.
That was two days before the end of the Title 42 pandemic emergency expulsion authority, and just as the wave of illegal immigrants was cresting. Border Patrol agents recorded apprehending 10,640 illegal immigrants that day, marking one of the worst days on the border ever.
Agents ended that day with nearly 27,000 migrants in custody border-wide.
Even so, it's not clear why the family was still in custody five days later when the girl first complained of problems and was diagnosed with the flu.
In the Rio Grande Valley sector, time in custody was averaging less than two and a half days at that point, according to CBP data reviewed by The Washington Times. It would grow to nearly three and a half days by the weekend.
CBP says it tries to limit time in custody to 72 hours.
104 total views, 1 views today