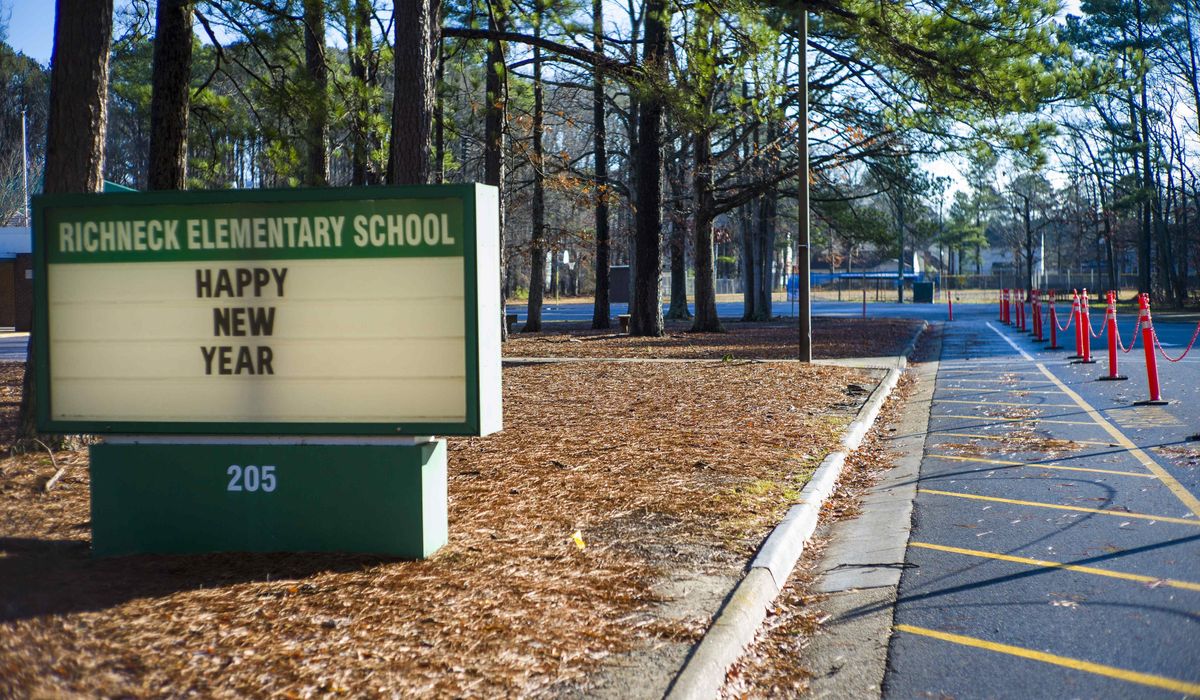 Parents in Newport News, Virginia, are pressing school officials about how the 6-year-old boy who is accused of shooting a teacher inside a classroom earlier this month was able to get the gun in the school after his backpack had been searched that same day.
"They didn't physically go in [the backpack] to make sure that there wasn't anything there," Desiree Yvette, whose daughter was in the class the day of the shooting, told NBC News. "If that was the case, then someone should have been able to see it. They should have searched other places if they felt there was a need to search. And if they didn't — they failed."
Thomas Britton also called the search inadequate, rhetorically asking NBC "what did they do, just, like, peek in the backpack and say, 'I don't see a gun. Go back to class'?"
Mr. Britton's son is in the same Richneck Elementary School first-grade class where the shooting happened, but was absent that day.
"If there was somebody who said that my child brought a weapon, I would want to be notified, and I also would want him to be removed from class until it was straightened out," Mr. Britton continued.
Superintendent George Parker said in a private town hall with parents last week that administrators received a tip that the male child, who has not been publicly named, had brought a weapon to school on Jan. 6, the day of the shooting, according to WAVY-TV.
---
SEE ALSO: Boy who shot Virginia teacher held at hospital, judge to determine next steps
---
School officials found nothing when the boy's backpack was searched upon his arrival at Richneck. Hours later, according to authorities, the child shot teacher Abigail Zwerner in what police have described as an intentional shooting.
Ms. Zwerner was critically wounded when the bullet went through her hand and into her upper chest. She is currently recovering from the incident.
Newport News Police Chief Steve Drew said during a press conference last week that the boy had pulled the gun from somewhere on his body.
Funding for 90 metal detectors was also secured last week, according to school board chair Lisa Surles-Law. They will be installed in all schools throughout Newport News Public Schools.
Chief Drew said that the child took the firearm, which had been registered to his mother, from his home. The child has since been placed in the custody of the state under an emergency order.
The chief told NBC that the investigation is now focusing on the boy's relationship with his parents, any previous child protective service records, and whether he has a history of behavioral issues.
There will also be interviews with the students who were in the classroom that day, the police chief said.
56 total views, 1 views today