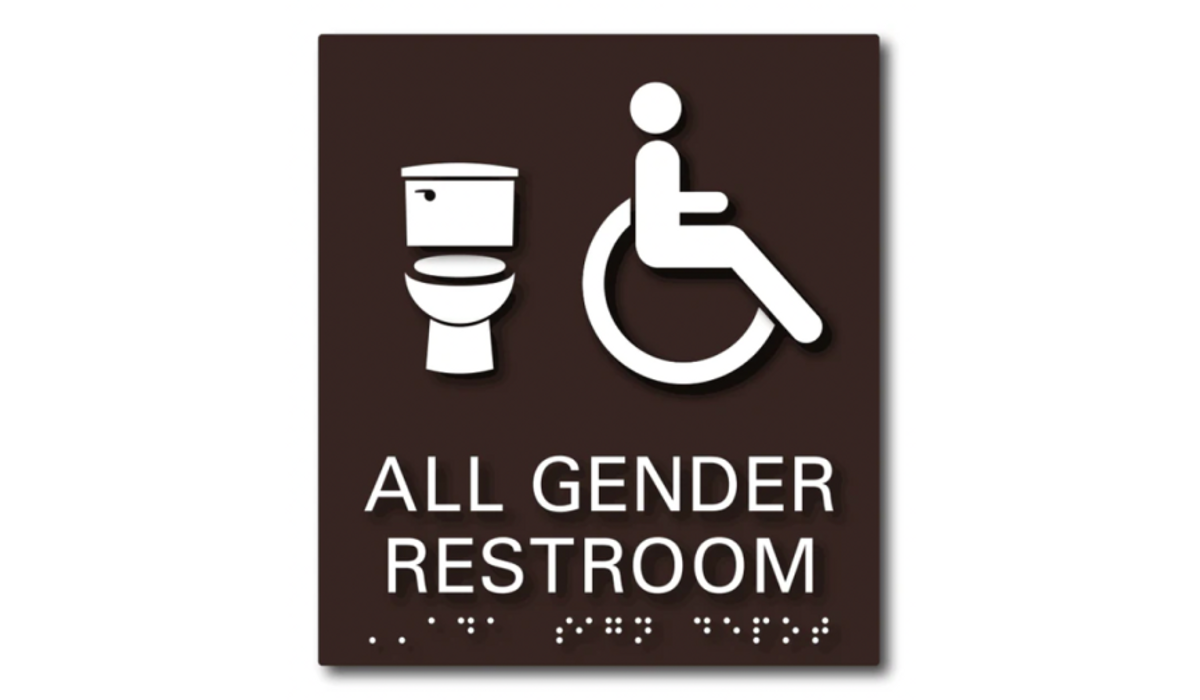 The nation's wildlife refuges, already straining under a billion-dollar maintenance backlog, have just been ordered to build "all-gender" bathrooms for employees at every facility that doesn't already have single stalls.
Any single-occupancy restrooms, meanwhile, must immediately be declared all-gender.
The U.S. Fish and Wildlife Service said the changes are meant to advance President Biden's goal of accommodating "gender nonbinary employees."
---
---
"Gender nonbinary," a term popularized in the country's LGBTQ community in recent decades, broadly refers to a biological man or biological woman who does not identify with their assigned gender.
The Fish and Wildlife Service provided a template for the agency's more than 500 units to print paper signs to make the change immediately, set deadlines for more permanent signage to be posted, and insert construction plans into their five-year visions.
One agency official estimated that the cost could be up to $2 million to rearrange bathrooms "at a time when we can barely keep the doors open to the public because of lack of funding and staff."
Another said, "Our infrastructure is at crisis level in maintenance backlog, yet they are going to dump this on us."
The agency declined to comment for this report.
The Fish and Wildlife Service is racing to the forefront of the diversity, equity and inclusion space.
The agency, which is responsible for conserving endangered species and preserving critical habitats, has declared diversity, equity and inclusion to be Director Martha Williams' top goal. It has announced a policy of potentially unlimited paid time off for employees to work on gay rights and other diversity causes.
The Fish and Wildlife Service has paid for "eco-grief" training to help employees grapple with anxiety over climate change and an evolving environment.
The new bathroom rules apply to employee showers and restroom facilities. The order does not cover facilities intended for public use.
One employee wondered about the differing rules.
"If it's OK for the public, then why isn't it OK for federal employees?" the staffer said.
In its memo, the Fish and Wildlife Service provided a printout of an acceptable "all gender" sign and urged property managers to print them out and stick them up immediately.
The agency also provided links where managers could obtain more permanent signs, for up to $89.95 a sign — albeit with free shipping.
One version of the sign is for wheelchair-accessible restrooms. Another version is not.
All suggested signs included an image of a toilet and labels such as "gender-neutral," "all-gender bathroom" and "all gender restroom."
"Complete lunacy comes to the Department of the Interior," one Fish and Wildlife employee said.
Employees who spoke with The Washington Times cited the existing backlog of maintenance projects. The agency said its total maintenance backlog is $2 billion, with $1.4 billion of that in the nation's wildlife refuges.
Staffers have also said that they find it odd that an agency staffed with wildlife biologists, who have to identify animals' sex as a regular part of their job, are being told to ignore that biology to accommodate diversity, equity and inclusion policies.
In announcing the changes, Fish and Wildlife Service officials said they were complying with Mr. Biden's Executive Order 14035, signed in June 2021, on diversity, equity inclusion and accessibility for the federal workforce.
One portion of that lengthy order urged agencies to "explore opportunities to expand the availability of gender nonbinary facilities and restrooms in federally owned and leased workplaces."
The Office of Personnel Management, in "gender identity and inclusion" guidance issued this year, urged agencies to explore "the availability of all-gender restrooms and facilities."
That was part of a broader update that also told agencies to allow employees to keep their assigned sex at birth secret unless such a disclosure was a requirement in, for example, a security background check needed to look into a previous name and identity. OPM warned that employees who use an "incorrect name or pronoun" could be accused of harassment.
Agencies were also told to update their dress and appearance policies to allow employees to outfit themselves as they see appropriate for their identity. Those in the middle of transitioning can decide when to change their dress and presentation, OPM said.
15 total views, 1 views today