Redditors Claim Chipotle To Announce Pay Increases To Address Labor Shortage
Thanks to the robust vaccine distribution and more and more states easing pandemic restrictions, on top of a labor shortage sparked by the Biden administration's generous stimulus checks disincentivizing people to work while collecting free money from the government, restaurants large and small are grappling with a lack of workers. 
Hudson Riehle, the senior vice president for research at the National Restaurant Association, recently warned the restaurant industry is facing unprecedented levels of hiring difficulties. 
"When it comes to recruiting workforce, in January, 7 percent of restaurant operators rated recruitment and retention of the workforce as their top challenge; by April, that number had risen to 57 percent," Riehle told The Epoch Times.
"With fewer people in the workforce, the stimulus supports still in place, worker safety concerns, the need for caregivers to remain at home, and much greater competition with other industries for workers, operators are returning to pre-pandemic recruitment techniques for hiring," he said.
The latest restaurant chain to experience a possible labor shortage is Chipotle. Unconfirmed reports on Chipotle Mexican Grill r/ Chipotle have cited moderators of the Reddit forum are deleting posts about an alleged conference call on Friday addressing pay raises set to be announced Monday. The plan is to increase the pay of workers to address the labor shortage.
"Just to let y'all know chipotle is warning everyone to take down posts about the new announcement or you can get fired, they're doing a press release Monday and until then they want everyone quiet," one Redditor said.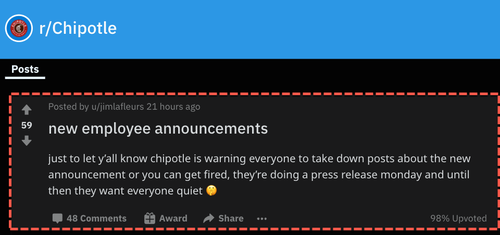 "We're getting performance reviews and raises of up to two dollars," a Redditor said. 
The potential rise in wages comes as others on the social media platform reported, "some stores in California and Florida are not even opening, entire teams quit." In a thread below, someone said, "my location in Ohio isn't even open on mainline most days just because we're short-staffed, not even because of covid."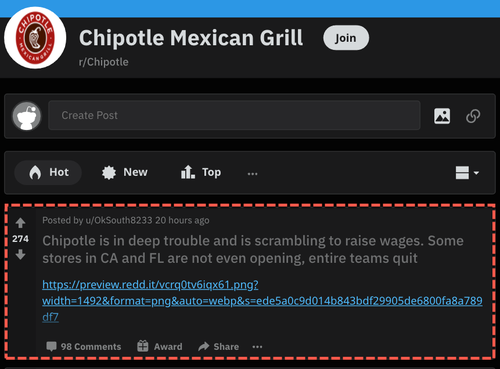 Another person said: "Same, and I'm also in SW Ohio, Cincinnati area. All stores around here are having a lot of issues getting new workers."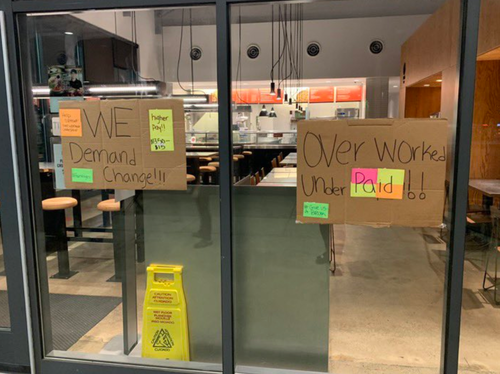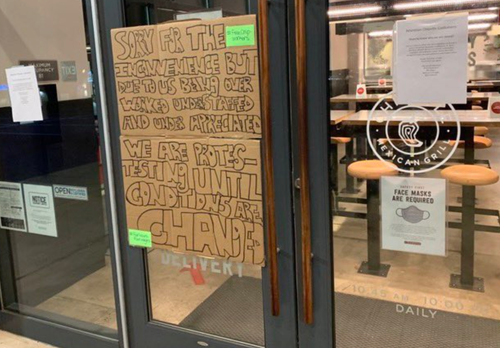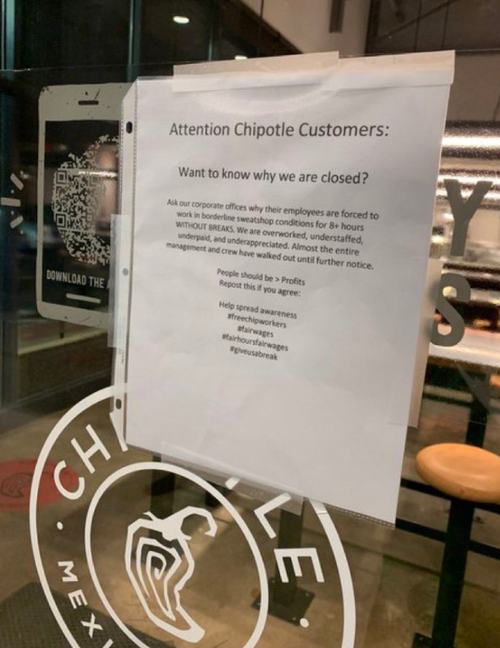 Someone else mentioned the Friday conference call: "We were just told in a conference call this morning about pay raises. Everyone is getting about 1-3 dollars more and starting rates for new hires; FOH will start at 15-15.50 and BOH will be 15.50-16 in Southern California. Apparently, there will be a big press conference on Monday."
All of the comments above are from Reddit and are unconfirmed. Still, what people are saying (sounds like some are current and former employees) is that Chipotle is being forced to raise its wages to attract workers from the sidelines to squash a labor shortage that has materialized at stores across the country. 
… and what does this all mean for patrons? Higher menu prices, of course, Chipotle will likely pass on the costs. 
So much for that "transitory" inflation spike, Federal Reserve members keep squawking about… Maybe inflation is here to stay. 
Tyler Durden
Sun, 05/09/2021 – 14:30

Source: Zero Hedge News
21 total views, 1 views today