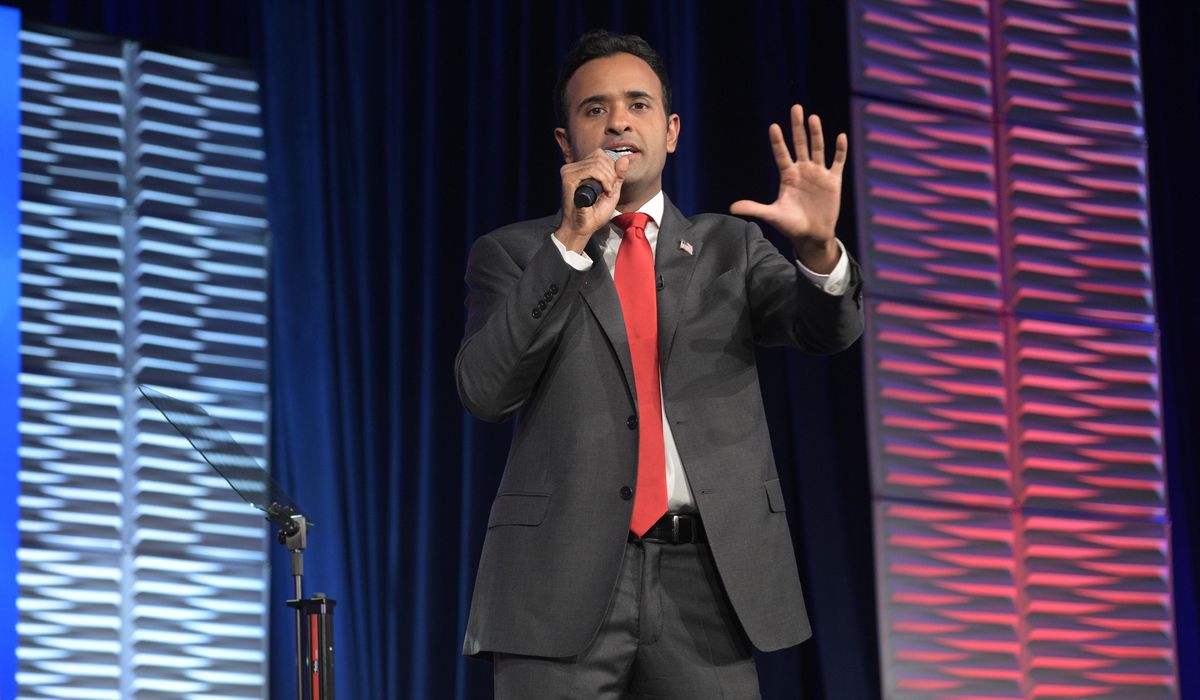 Republican National Committee Chair Ronna McDaniel accused GOP presidential candidate Vivek Ramaswamy of doing nothing more than seeking the media spotlight in his call for her to resign during last week's televised primary debate.
"Last I checked, I wasn't running for president. He's at 4%," Ms. McDaniel said Sunday on CNN's "State of the Union." "He's looking for headlines."
Just feet from Ms. McDaniel's front-row seat during the third Republican presidential debate Wednesday in Miami, Mr. Ramaswamy suggested she "come on stage" to resign and labeled the GOP as "a party of losers" following off-year election losses in several states.
---
---
"I think what Republicans really want to hear from our candidates right now in terms of headlines is: How are we going to take on Joe Biden? How are we going to take on the border, crime, fentanyl, restore our kids' education? What's happening with Israel? There are so many things that Republican voters, Democrat voters, independent voters want to hear from our candidates," Ms. McDaniel said.
"I will continue to say to everyone: We should be taking on Democrats, not each other," she said.
Conservative critics have long questioned whether she's the best fit for the job, with tensions escalating after the most recent round of election stumbles.
---
SEE ALSO: RNC Chair Ronna McDaniel pins election losses on candidates
---
Ms. McDaniel was on defense over the weekend, pointing the finger at individual candidates who lost at the ballot box to Democrats in states like Virginia, Kentucky, Ohio and Pennsylvania.
"Some people don't understand what we do. We're a turnout machine," she said Sunday on NBC's "Meet the Press." "We're not the messaging. That comes from the candidate, and that's up to them. I'm very proud of our minority outreach the RNC is doing."
Democrats' success last week was buoyed by abortion access in a post-Roe era, an issue on which Republicans have struggled to find a unified and popular stance.
Near-total bans on abortion in deep-red states have dragged down the party elsewhere at the ballot box, as Democrats have both warned voters of that possibility to aid candidates in purple states such as Virginia and been able to win referendums in more conservative states such as Ohio and Kansas.
Ms. McDaniel advised her party to evolve its abortion-policy messaging but was short on details.
"I'm not a policy person. I know my lane, and we're going to let the legislators and the senators and congressional members stake their lane out," she said. "The Democrats are going to make it a national issue, though. And I do think we have to talk about this issue, because the Democrats will say, 'we're going to take it to the Senate and codify it.'"
"There's a lot of discussion to be had, but we can't just say it's a state's issue and be done," she added.
5 total views, 1 views today