In late December the Russian defense ministry in a televised briefing which had President Putin in attendance unveiled it plans to significantly boost its armed forces strength.
Defense Minister Sergey Shoigu presented a plan to take the roughly one million strong armed forces to a level of 1.5 million personnel in the near-term, or at least the coming years. He indicated he expects that this bolstering in forces would include some 695,000 volunteer contract soldiers.
On Tuesday, the Kremlin gave confirmation to the plan unveiled in that December 21 meeting, and explained the rationale for the ramping up in personnel numbers, describing that the "proxy war" nature of the Ukraine conflict has made the move necessary.
"The proxy war includes elements of indirect participation in military action, elements of economic war, financial war, lawfare," Putin spokesman Dmitry Peskov said.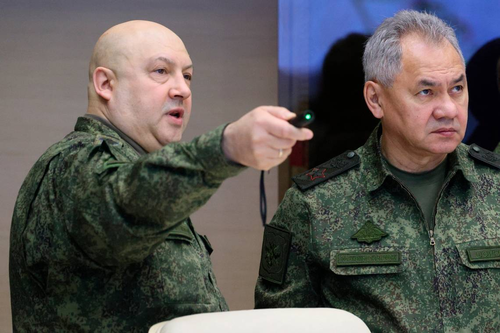 He said this is one among many ongoing measures to ensure the safety of Russia. Shoigu in the December meeting had also described the necessity "to ensure the military security of the nation, defend the new subjects [or four eastern territories] and critical objects of the Russian Federation."
The increase in servicemembers is expected to take place between 2023 and 2026, according to state media sources, which follows the September 'partial mobilization' which saw some 300,000 reservists and other conscripts activated.
President Putin has recently emphasized the need for the armed forces and nation to prepare for a long haul conflict, and it was only in December that he applied to word "war" to the special military operation for the first time in public.
"The West lied about peace while preparing for aggression," he had said in a New Years message. "They are cynically using Ukraine and its people to weaken and divide Russia."
Loading…
322 total views, 2 views today