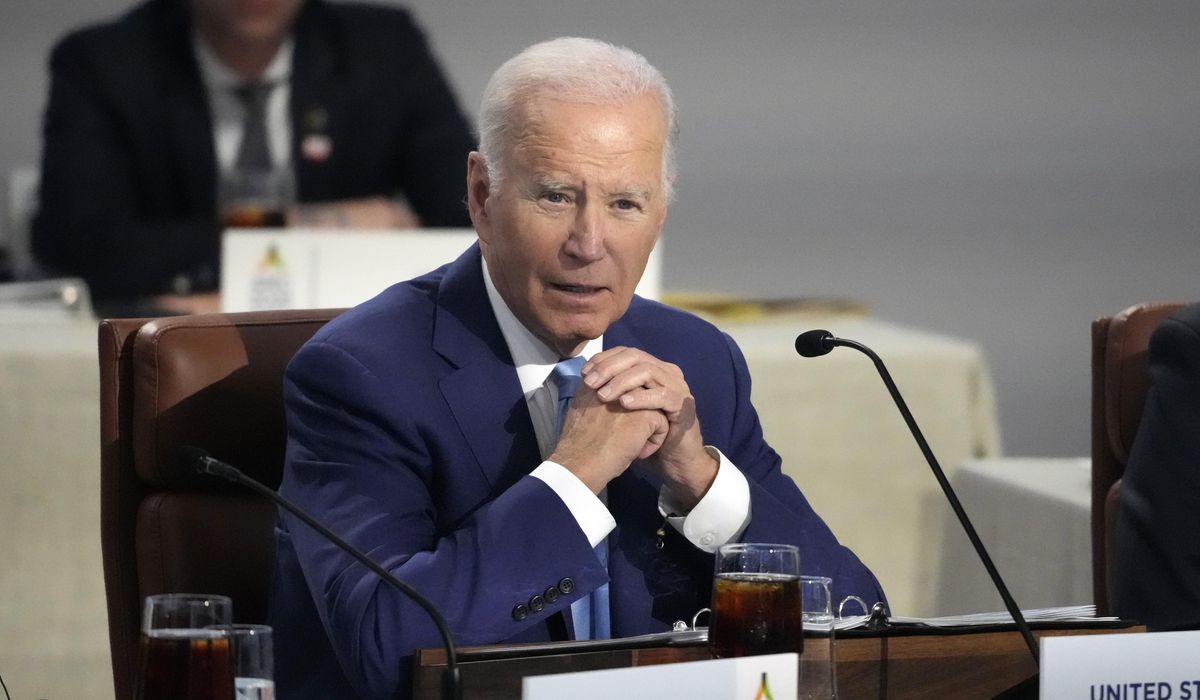 Former President Donald Trump wasn't happy to learn that President Biden reportedly won't be facing a criminal case in his classified documents probe.
Special counsel Robert Hur is putting together a report from his yearlong probe, but it isn't expected to be anything more than a criticism of Mr. Biden and his staff over the way they handled sensitive documents.
"Wow! Fake news CNN, through a leak for the Department of Injustice, has just reported that no charges will be filed in the (much bigger than mine!!!) Crooked Joe Biden documents case," the former president said in one of several posts on Truth Social. "We are living in a very corrupt country!"
---
---
Mr. Trump is facing charges in Florida for mishandling classified documents at his Mar-a-Lago estate. He said Mr. Biden not being charged adds up to "selective prosecution [and] prosecutorial misconduct."
Mr. Biden's probe started in January after Mr. Hur was appointed to look into documents found from the time he was vice president in his old office in Washington and his home in Wilmington, Delaware.
Mr. Hur's team originally said it hoped the report would be ready by the end of the year, but that timeline could change, CNN reported.
Mr. Biden was interviewed by Mr. Hur in early October. The president has said he was surprised that documents were found in his office and he did nothing wrong.
4 total views, 1 views today