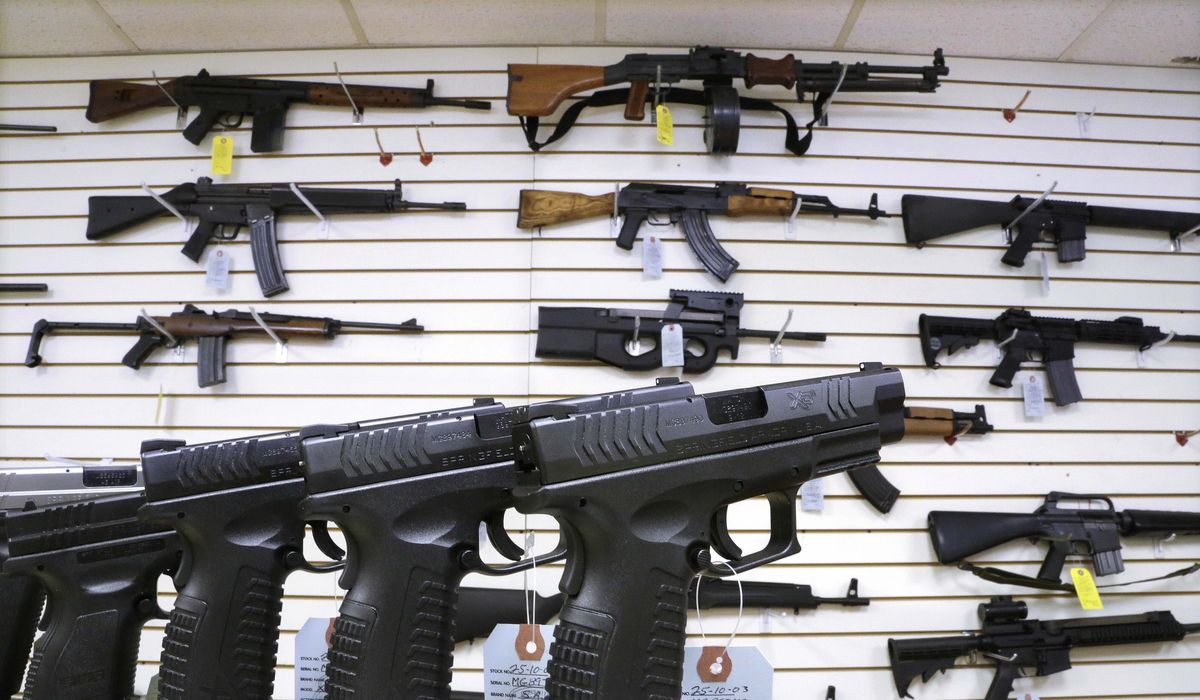 The Supreme Court on Wednesday let Illinois ban the sale of semiautomatic weapons and large-capacity magazines — at least for now.
In an order issued by the high court, the justices declined a request from a gun rights group to block the law while the litigation plays out in lower courts.
The gun rights advocates argued the law runs afoul of the high court's precedent in New York Rifle & Pistol Association v. Bruen, which held that gun control laws are lawful only if they are consistent with the nation's history and traditions dating back to the founding of the country.
The state, though, argued the high court's precedent doesn't apply to assault weapons.
In August, the Naperville City Council enacted an ordinance that was set to begin Jan. 1 banning the sale of assault weapons and large capacity magazines with more than 10 rounds for a long gun or 15 rounds for a handgun. It imposed penalties for violations.
The legislation was implemented after a mass shooting at a July 4 parade.
A federal court and the U.S. Court of Appeals for the 7th Circuit declined to block enforcement of the law, prompting the National Association for Gun Rights to ask the high court to get involved.
None of the justices wrote separately on the one-sentence order, which read: "The application for a writ of injunction pending appeal presented to Justice Barrett and by her referred to the Court is denied."
The challenge will continue in lower courts as the law is implemented. People who have the guns now can continue to keep them as long as they are registered, according to The Associated Press.
Gun violence has been heavily in the news, with more than 200 mass shootings resulting in four or more people killed or injured occurring in 2023, according to the Gun Violence Archive.
Ten states and the District of Columbia have legislation that generally bans assault weapons, according to Giffords Law Center. Those states are Connecticut, Delaware, California, Illinois, Hawaii, Maryland, New Jersey, Massachusetts, New York and Washington.
The case is National Association for Gun Rights v. the City of Naperville, Illinois.
6 total views, 1 views today