T-Mobile has joined the increasing number of businesses that have closed up shop in downtown San Francisco. This is due to the progressive city leadership's inability to restore law and order amid skyrocketing crime.
T-Mobile's 17,000 square feet flagship store in Union Square is now vacant, as the San Francisco Business Times first reported.
"We recently reshaped our retail strategy," a spokesperson for T-Mobile told SFGATE via email in response to a question about the departure.
The spokesperson did not provide details about the date of the closure. However, an employee from T-Mobile's Mission Street location confirmed the closure took place in April.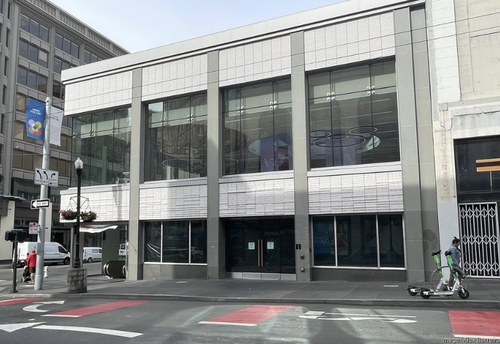 News of the T-Mobile closure comes after Nordstrom Rack on Market Street and Nordstrom inside Westfield Mall are set to close their doors this summer.
A spokesperson for Westfield told SFGATE that "a growing number of retailers and businesses are leaving the area due to the unsafe conditions for customers, retailers, and employees, coupled with the fact that these significant issues are preventing an economic recovery of the area."
Other stores that have recently vacated or announced leaving the downtown district include Office Depot, The Container Store, Anthropologie, Whole Foods, Disney Store, Armani Exchange, CB2, and Saks Off 5th.
Since 2020, twenty retailers have closed their stores in San Francisco's Union Square, as the San Francisco Standard recently reported. All stores have pointed to theft. In other areas, CVS and Walgreens have shuttered stores.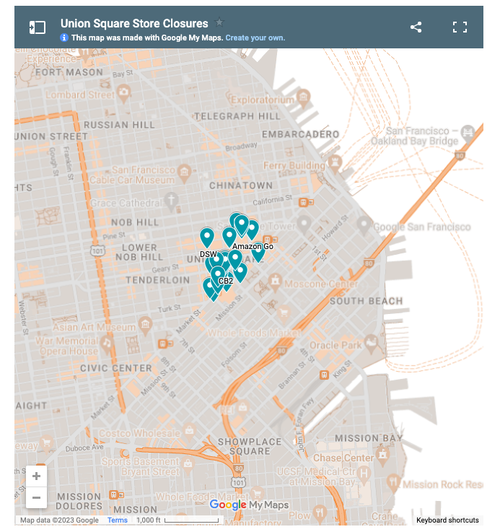 The retail departures are another blow for the city as the tech downturn worsens, coupled with the regional banking crisis, which has spread into commercial real estate, mainly the office space segment.
The gold-standard measure of office occupancy trends is the card-swipe data provided by Kastle Systems. The average office occupancy in San Fran is around 45%, still well off the highs from pre-pandemic levels.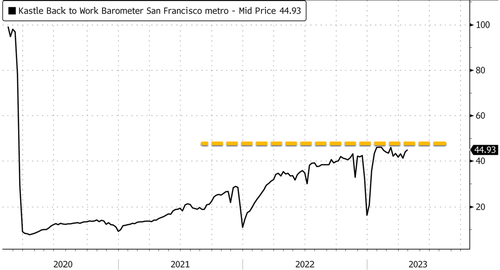 This means that workers have been slow to return to the office, which is evident as Salesforce, Meta Platforms, and other tech companies are hemorrhaging office space, hurting the local economy.
Last week, Democratic Mayor London Breed admitted, "The challenges facing downtown require us to imagine what is possible and create the foundation for a stronger, more resilient future." She suggested that there are ways to "fill our empty buildings" with residential housing.
Other stores may be set to leave the crime-ridden city as progressive dreams of a 'utopia' have backfired. Now there is a two-mile-long encampment just north of The Bay Area.
Loading…
128 total views, 1 views today