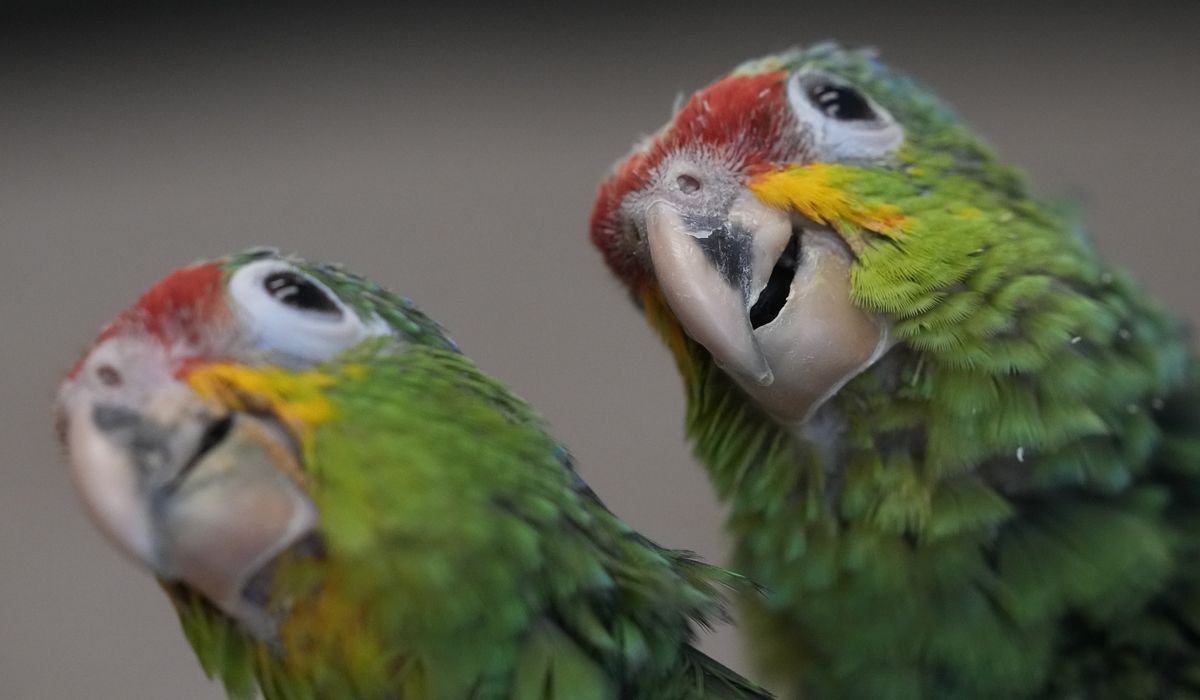 A Taiwan national faces up to 20 years in prison and a fine of up to $250,000 for smuggling in wildlife, specifically 21 yellow-naped parrots and three red-lored parrots, into the U.S.
Szu Ta Wu flew to Miami International Airport on March 23 from Managua, Nicaragua, with a temperature-controlled cooler full of eggs. Mr. Wu had picked up the eggs for a friend and claimed to be unaware they were parrot eggs.
Before Mr. Wu could go home to Taiwan, a U.S. Customs and Border Protection officer noticed sound coming from Wu's carry-on bag. Inside the cooler were 28 eggs and a newly hatched bird.
The keen ear of the CBP agent saved their lives, according to experts.
"The vast majority of these trafficking cases end in tragedy. The fact that the chicks were hatching the first day of his travel from Managua to Miami tells you that it's extremely unlikely that any of them would have survived had he actually gotten all the way to his destination in Taiwan. That would have been another 24 to 36 hours of travel," Rare Species Conservatory Foundation Director Paul Reillo told The Associated Press.
After uncovering the avians, CBP contacted the U.S. Fish and Wildlife Service. By the time that contact was made, eight of the birds in Wu's cooler had hatched.
FWS officials then reached out to Mr. Reillo, who helped set up a makeshift incubator in the CBP aviary at Miami's airport. On March 24, the hatched parrots and remaining eggs were taken to Mr. Reillo's conservatory in Loxahatchee, Florida.
Ultimately, 26 of the 29 eggs, which came from eight or nine separate clutches, hatched, and 24 of them survived, leaving 21 yellow-naped parrots and three red-lored parrots in Mr. Reillo's care.
As of Thursday, the 9-week-old birds were nearly fully feathered and were beginning the transition from being formula-fed to subsisting on food pellets and fruit. Mr. Reillo hopes to use the birds, which can live 70 years or longer, to save the species in the wild.
Egg trafficking, along with habitat loss, are the largest threats to wild parrot populations. Around 90% of parrot eggs are poached for use in the illegal trade of parrots.
Mr. Wu, meanwhile, pleaded guilty on May 5 and faces sentencing in August. His plea deal did not specify whether he would have to pay an extra $116,000, the commercial value of the smuggled birds, mentioned in his indictment.
8 total views, 1 views today