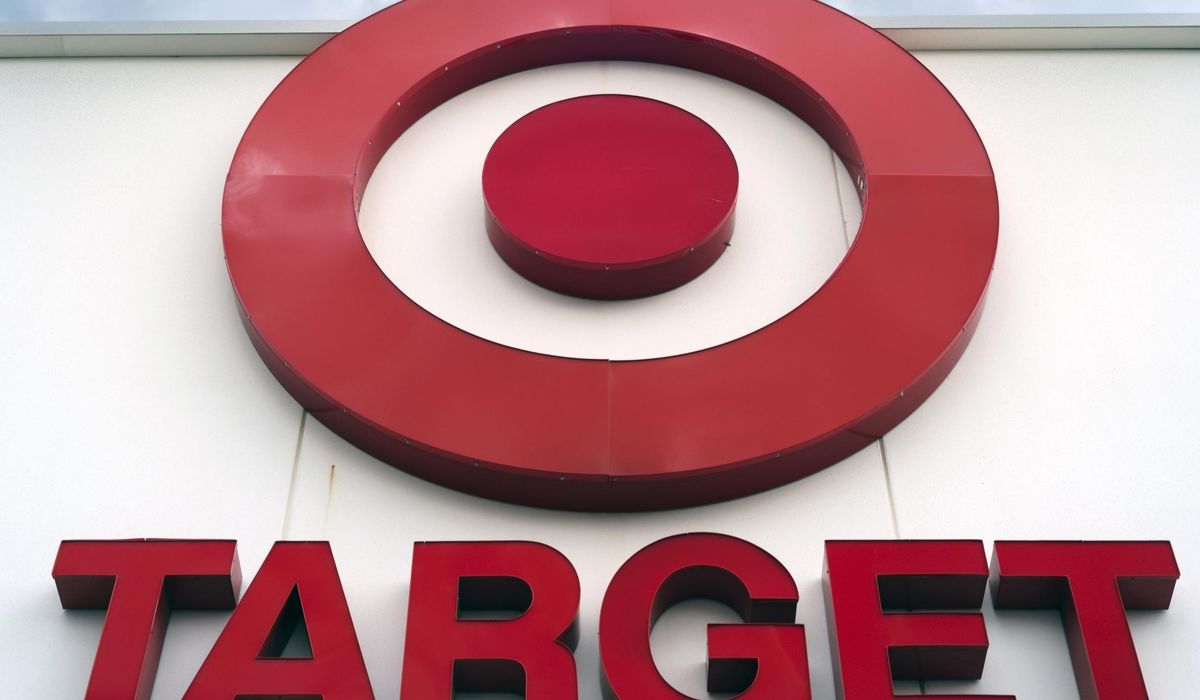 Target isn't so proud of its June Pride Month line.
Some LGBTQ-themed merchandise is being removed and all of it reviewed because of a customer backlash that the Minneapolis-based retail giant said involved confrontations with workers.
"Since introducing this year's collection, we've experienced threats impacting our team members' sense of safety and well-being while at work," Target said in a statement Tuesday.
"Given these volatile circumstances, we are making adjustments to our plans, including removing items that have been at the center of the most significant confrontational behavior," the corporation said.
Among the most notorious items are goods from London-based Abprallen, which designs LGBTQ clothing and accessories with images of pentagrams, horned skulls and other Satanic imagery, and so-called "tucker friendly" women's swimsuits.
Those swimsuits, sold in the women's department, are designed to allow trans women to conceal their male genitals.
The company, which was one of the first major clothing retailers to declare that trans women can use its female dressing rooms, was not specific about what merchandise would be pulled.
According to Reuters news agency, only the Abprallen goods have definitely been removed from the Target web site.
The wire service reported that Target sells more than 2,000 products in its Pride Collection, including "gender fluid" mugs, "queer all year" calendars and books for children aged 2-8 titled "Bye Bye, Binary," "Pride 1,2,3" and "I'm Not a Girl."
A Target spokeswoman told the Wall Street Journal that some customers had knocked down Pride displays, confronted store workers about them, and made threatening posts on social media from inside Target store.
In response, some stores, especially in conservative Southern regions, had moved Pride Collection displays away from the front of stores.
An employee who did not wish to be named told Reuters that the worker's Arkansas Target store had moved swimsuits and other Pride-related merchandise out of prominent spots.
"We had swimsuits in the front…. but now they are in a random area in the back," the employee said. "We started shifting the merchandise on Sunday."
The Target spokeswoman, whom the Journal didn't name, said the safety of its employees has to override its "longstanding commitment to the LGBTQ community."
"We stand firm in that," the spokeswoman said, "but the reality is that the safety situation has become untenable."
126 total views, 1 views today