Compounding Tesla's woes from Tuesday, after Transportation Czar Mayor Pete made comments that took aim at the company's Autopilot software, it was also reported that Tesla's place on the Axios Harris Poll 100 reputation rankings dropped 50 places this year.
According to Axios, the rankings are "based on a survey of 16,310 Americans from a nationally representative sample conducted March 13–28."
"Americans are asked which two — in their opinion — stand out as having the best reputation today and which two have the worst. All nominations are compiled into an aggregate list to determine the "most visible" companies. Subsidiaries and brands are tallied within the parent company to create a total number of nominations for each company," Axios stated.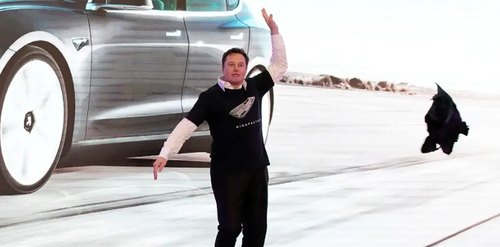 The company fell a staggering 50 spots to number 62 out of 100 companies on the list. Despite the plunge, Tesla still lands in the "good" category, despite receiving "fair" scores for "character, trust, and citizenship", Autoblog noted.
Tesla received "excellent" scores in the categories of trajectory, vision, and products and services.
Shareholders noted that Musk seemed distracted back in April, when a group of them penned a letter to Tesla's board, stating: "The Board allowed the CEO to be overcommitted at a time when the company faces critical challenges. Corporate boards can and should intervene if a chief executive appears to be distracted or overly focused on other ventures."
Patagonia and Costco were rated the top two brands in the survey. Hey, virtue signaling and dollar hot dogs go a long way with the American consumer…maybe Musk should try those next.
Even Tesla uber-bull Ross Gerber noticed, chalking the reputation hit up to "the effect of politics on Tesla's brand".
The effect of politics on Tesla's brand. $tsla https://t.co/ajQqj2XOwi

— Ross Gerber (@GerberKawasaki) May 23, 2023
"Tesla should be number one," Gerber said in a later Tweet. OK, Ross…
Recall, on Tuesday Mayor Pete also expressed concerns about Tesla's Autopilot and how it interacts with the car's driver, stating: "There is a real concern that's not limited to the technology itself but the interaction between the technology and the driver."
Loading…
111 total views, 1 views today