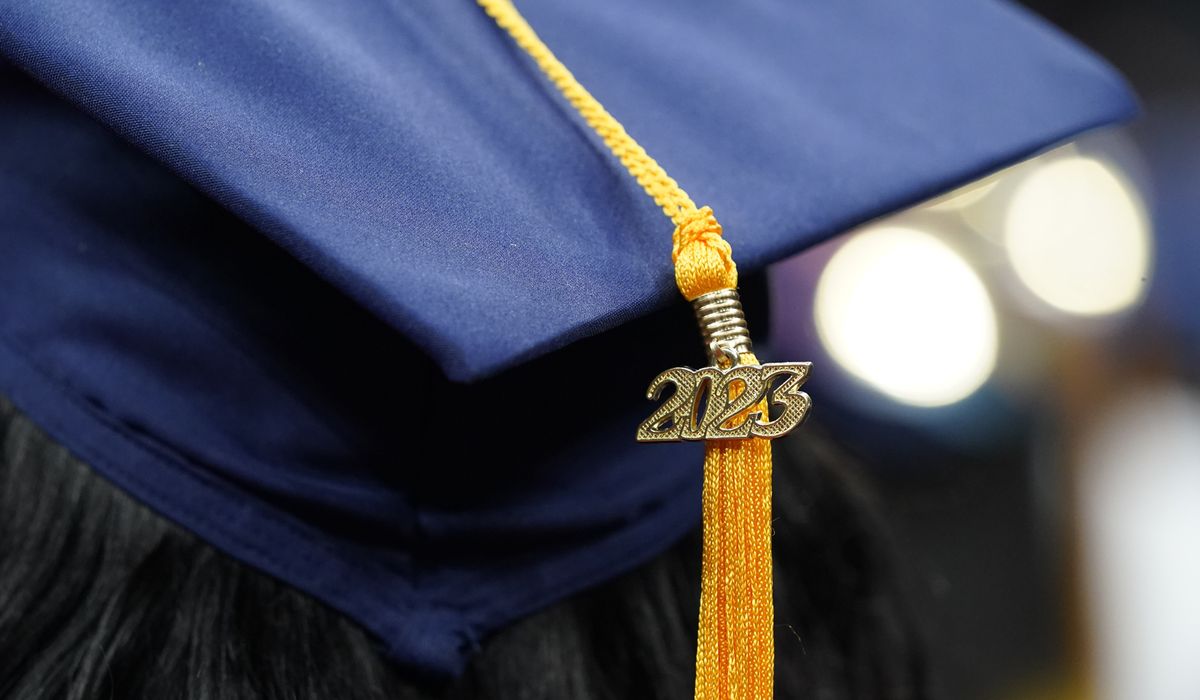 Seniors at Marlin (Texas) High School must wait another month for commencement after an audit found only five students were eligible to graduate.
The school district's audit, taken May 18, looked into attendance, grades and credits of the 33 students in the school's traditional program; five students in an alternative education program were not audited.
The graduation was scheduled for Thursday, but Marlin Independent School District officials informed students and families last weekend of the delay. The high school is the only one in the district.
---
---
"They told us that because of the students that didn't meet the requirements it wouldn't be fair for only five students to walk the stage," Alondra Alvarado, one of five seniors who met requirements, told KWTX-TV, a Waco CBS affiliate.
The school and students will now try to qualify.
"We hold firm to our belief that every student in Marlin ISD can and will achieve their potential. We maintain high expectations, not as an imposition, but as a show of faith in our students' abilities. … Students in Marlin ISD will be held to the same high standard as any other student in Texas," Marlin ISD Superintendent Darryl Henson said in a statement Wednesday.
Mr. Henson said that, despite the ill feelings caused by delaying the graduation, he would rather reschedule the event than inform students later that their diplomas are invalid.
As of Wednesday, 17 of 38 students had made up what was needed in order to graduate. By Thursday, that number had jumped to 25 of 38 total seniors at Marlin High School.
The new graduation date has not been set, but it will take place sometime after summer school ends on June 22.
District officials will be meeting with parents over the next week to determine if their children need summer school in order to graduate, Mr. Henson told KCEN-TV, a Temple NBC affiliate.
In the interim, the community held an impromptu ceremony Thursday in place of graduation at Marlin Missionary Baptist Church.
Students wore graduation garb and were given certificates of achievement.
"We are a community that when we are faced with adversity we pull together just like a family. A grandmother flew in from Mexico here to see her son graduate. And these are moments that you have to cherish," Brandolyn Jones, a mother of a Marlin High School senior, told KWTX-TV.
4 total views, 1 views today