Authored by Anders Corr via The Epoch Times (emphasis ours),
The United States and South Korea are getting tougher on technology leaks. The two countries have extensive tech industries to protect. Most important is their technological lead, along with the Netherlands, in small and powerful computer chips used for economic and military applications around the world.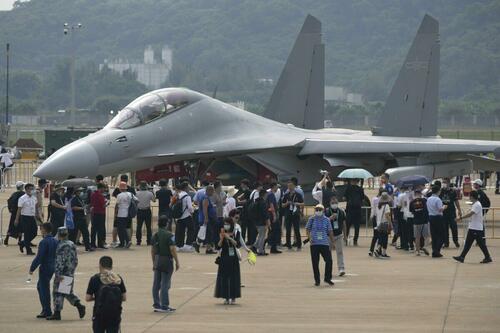 Countries that steal these technologies include China, Russia, and Iran. As U.S. adversaries, they could use them against us and our allies.
On May 16, the Department of Justice (DOJ) revealed five related cases investigated by its new "Disruptive Technology Strike Force."
Two of them, both in California, include the alleged theft of source code by Chinese nationals for delivery to competitors in China.
On May 5, a senior technology engineer was arrested for alleged theft of "metrology software which is used in 'smart' automotive manufacturing equipment," the DOJ said in a press release. The tech could help China build nuclear submarines and military aircraft.
The other case is of a Chinese national and former Apple engineer who allegedly stole "thousands of documents containing the source code for software and hardware pertaining to Apple's autonomous vehicle technology," according to the DOJ.
He escaped back to China the same night in 2018 that FBI agents searched his home and discovered the documents. It is unclear why the FBI did not immediately arrest the suspect and why it has taken this long to bring charges.
A third case, in New York, involved a sanctioned "Chinese procurement network established to provide Iran with materials used in weapons of mass destruction (WMDs) and ballistic missiles," the DOJ said. The defendant is a Chinese national who allegedly used a front company to try and provide Iran with isostatic graphite, used in the rocket nozzles and reentry vehicle nose cones of intercontinental ballistic missiles. He is at large in China.
French officials arrested a Greek national in a fourth case for alleged links to Russian intelligence and acquiring 10 different types of controlled technology for illegal export to Russia.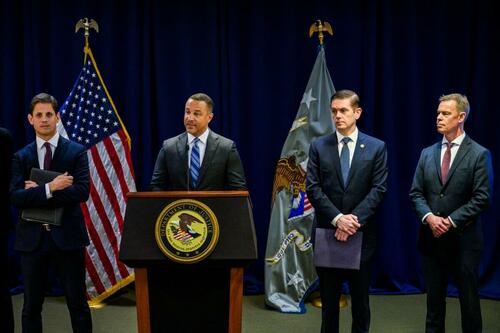 "As alleged, while ostensibly operating as a defense contractor for NATO and other ally countries, the defendant and his Aratos Group were double-dealing, helping to fuel Russia's war effort and their development of next-generation weapons," according to U.S. Attorney Breon Peace.
The Aratos Group operates defense and technology companies in Greece and the Netherlands, which, as NATO countries, can import some controlled U.S. tech. Since 2017, Aratos has allegedly smuggled tech to Russia that can be "used in military applications, including quantum cryptography and nuclear weapons testing, as well as tactical battlefield equipment" by Russian nuclear and quantum research facilities and intelligence services, according to the DOJ.
Two other Russian nationals were arrested in Arizona in a fifth case for allegedly lying and using front companies and foreign bank accounts to attempt to ship export-controlled aircraft parts to sanctioned Russian commercial airlines.
As the United States has increased the pressure on economic spies, those from China have gone elsewhere to get similar technologies. In South Korea, for example, confirmed leaks of core technologies increased from 3 in 2017 to 10 in 2021, according to the Financial Times. In the first quarter of 2023, there have already been three such leaks from large automotive, display, and semiconductor companies. Headhunters from China operate front companies and lurk outside South Korean chip fabs in an attempt to poach talent. On offer are salaries three-to-four times prior incomes.
Read more here…
Loading…
5 total views, 1 views today