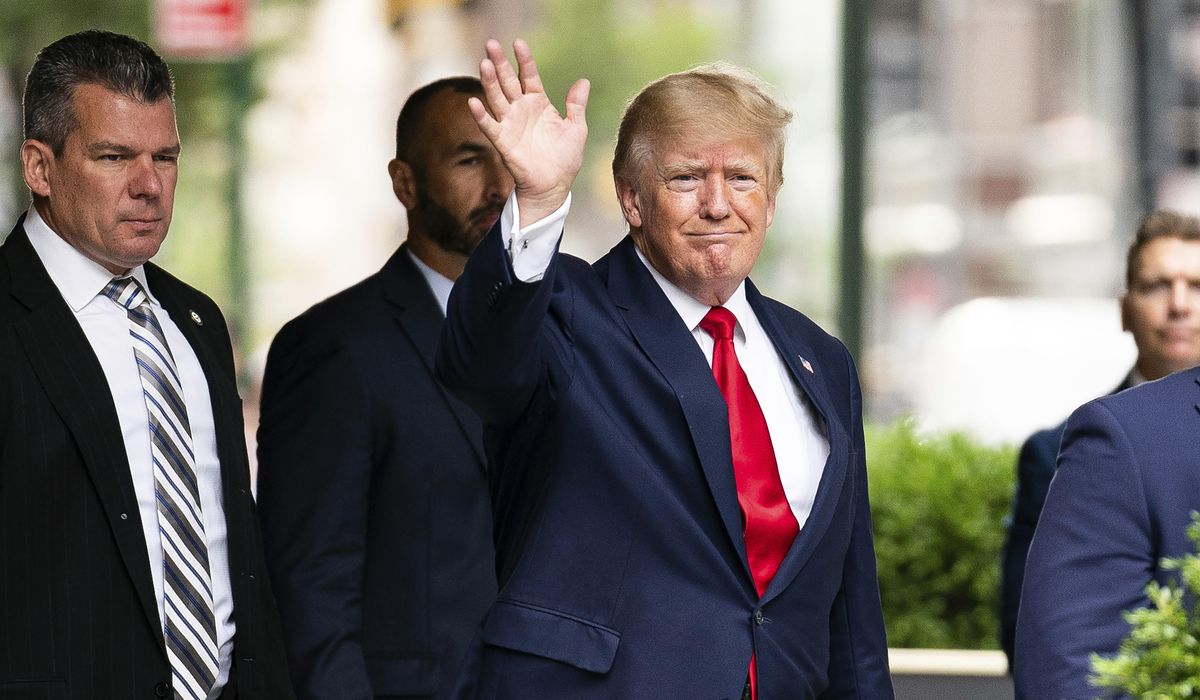 Former President Donald Trump said Thursday he plans to make a "big political speech" at one of his Florida properties as he looks for ways to inject life into his 2024 presidential bid.
Mr. Trump said the speech will occur at Trump National Doral Miami.
"The Fake News says I am not campaigning very hard. I say they are stupid and corrupt, with the Election still a long time away," Mr. Trump wrote on Truth Social, the social media platform he launched after getting kicked off Twitter.
Mr. Trump did not say whether the speech would cover the unfolding saga of classified documents found at properties tied to President Biden.
The former president faces a parallel probe into classified documents found at his Florida estate, Mar-a-Lago.
Mr. Trump jumped into the 2024 Republican primary in November, far ahead of any potential rivals and earlier than usual for a presidential cycle.
He was relatively quiet over the holidays, raising questions about whether his campaign had much juice behind it.
Mr. Trump plans to hold a quiet event in South Carolina later this month to debut his leadership team.
The ex-president on Friday said: "Do not fear, MANY GIANT RALLIES and other events coming up soon."
"It will all be wild and exciting. We will save our Country from DOOM and MAKE AMERICA GREAT AGAIN!" he wrote.
4 total views, 1 views today