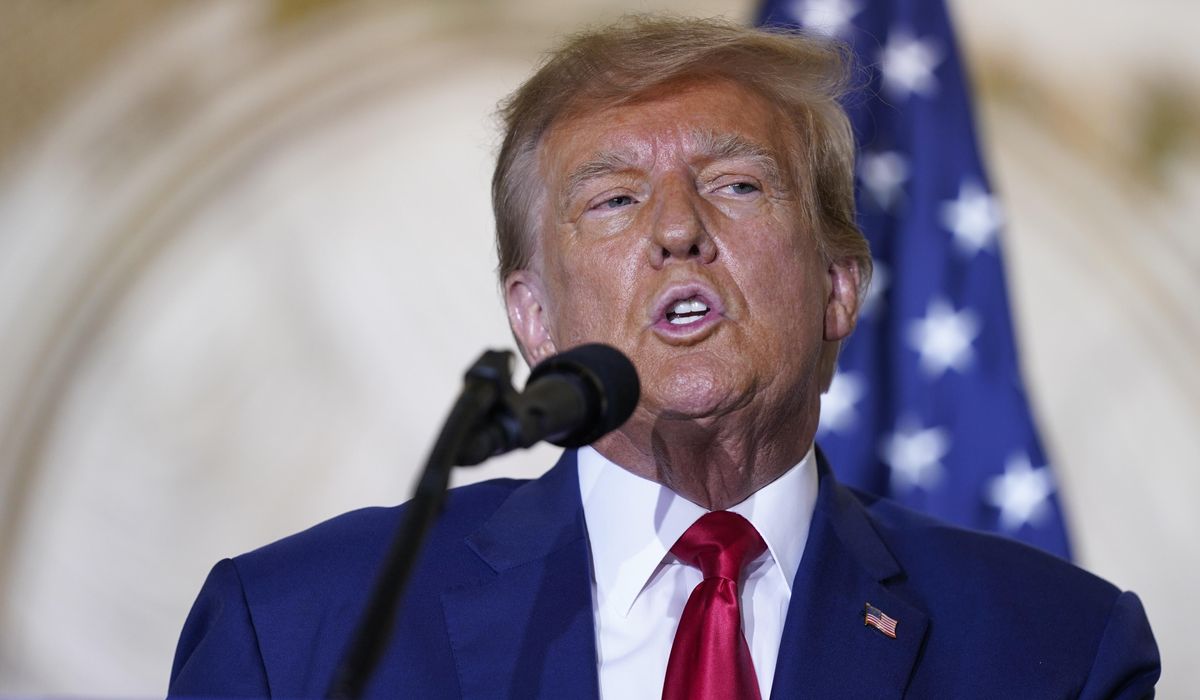 Former President Donald Trump says he wants to meet with Attorney General Merrick Garland to discuss probes being conducted by special counsel Jack Smith.
Mr. Trump late Tuesday posted a letter that his attorneys sent to Mr. Garland. The short letter says Mr. Trump is being treated unfairly compared to President Biden and his son, Hunter Biden, who faces scrutiny over his foreign business ties.
"No President of the United States has ever, in the history of our country, been baselessly investigated in such an outrageous and unlawful fashion. We request a meeting at your earliest convenience to discuss the ongoing injustice that is being perpetrated by your Special Counsel and his prosecutors," lawyers John P. Rowley III and James M. Trusty wrote.
Mr. Garland appointed Mr. Smith to investigate Mr. Trump's actions following the 2020 election and classified documents that were stored at Mr. Trump's Mar-a-Lago estate in Florida — including whether anyone obstructed efforts to return the documents to the National Archives.
The special counsel has issued several subpoenas and gathered records and testimony from key figures in Mr. Trump's orbit.
Mr. Trump's letter to Mr. Garland suggests the probes are reaching a critical threshold.
Elsewhere, a New York civil court jury recently found Mr. Trump liable for sex assault and defamation of E. Jean Carroll, a former magazine writer, and the ex-president faces trial next year on business fraud charges in Manhattan.
Mr. Trump says the charges are a witch hunt designed to thwart his political ambitions. He leads the emerging Republican primary field in the 2024 presidential race.
Mr. Trump fumed after New York state Judge Juan Merchan set a trial date of late March for the Manhattan charges.
"They forced upon us a trial date of March 25th, right in the middle of Primary season," Mr. Trump wrote on Truth Social. "Very unfair, but this is exactly what the Radical Left Democrats wanted. It's called ELECTION INTERFERENCE, and nothing like this has ever happened in our Country before!!!"
5 total views, 1 views today