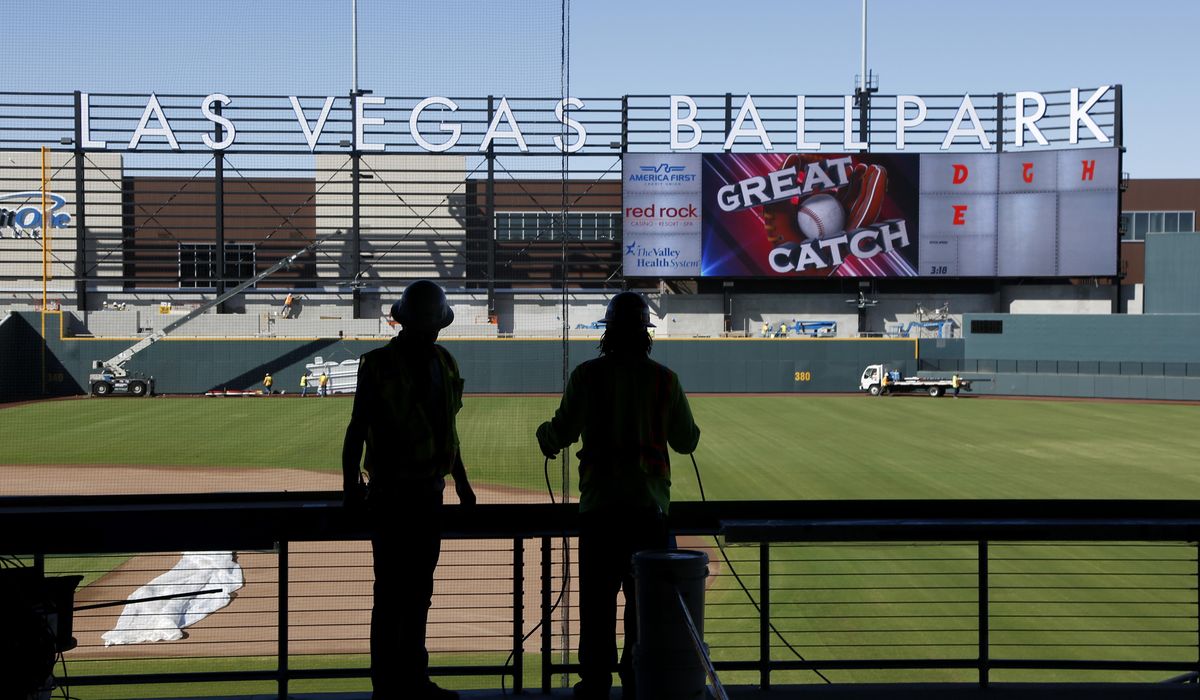 The Oakland Athletics are firmly headed for Las Vegas after Major League Baseball team owners unanimously approved the sport's first reloaction since 2005 on Thursday.
Two people familiar with the vote disclosed the results to The Associated Press on condition of anonymity Thursday because the league had not yet announced the move.
It will be the A's fourth city – from Philadelphia to Kansas City to Oakland to Las Vegas – the most in baseball's history.
---
---
Here's a look at Major League Baseball teams that have moved cities since 1953.
After years of complaints about the Oakland Coliseum and an inability to gain government assistance for a new ballpark in the Bay Area, the A's plan to move to a stadium to be built on the Las Vegas Strip with $380 million in public financing approved by the Nevada government. The A's lease at the Coliseum expires after the 2024 season and it remains unclear where the team will play before a new ballpark opens, in 2027 at the earliest.
The franchise became the Nationals after 36 years in Canada, leaving after declining attendance at Olympic Stadium and a desire for a new ballpark.
The second version of the Senators was founded in 1961, lasting 11 seasons before declining attendance spurred a move to the Dallas-Fort Worth area.
The expansion Pilots – of "Ball Four" fame – lasted just one season in Seattle before moving to Milwaukee. Seattle would later get an expansion team, the Mariners, that started play in 1978.
Citing declining attendance and a desire to move to the growing West Coast market, the Athletics make the move to the Bay Area, where they'll stay until Thursday's news.
The franchise had a successful 13-year run in Milwaukee, winning the World Series in 1957, but that couldn't stop the team from moving to the growing Atlanta market.
After 60 years in the nation's capital, the first version of the Washington Senators moved to Minnesota, where the franchise remains today.
In a pair of moves that shook the sport, the Dodgers and Giants both left New York for the rapidly growing West Coast. New York had just one team – the Yankees – for a handful of seasons until the Mets were established in 1962.
After 52 seasons in Philadelphia, the Athletics moved to Kansas City in an effort to find a new market where that didn't have to compete with the crosstown Phillies.
After years of poor performance and competition with the St. Louis Cardinals, the Browns moved to Baltimore, where they became the Orioles.
The Braves set off a wave of relocation throughout the 1950s and '60s when the franchise left for Milwaukee after 77 seasons in Boston.
Copyright © 2023 The Washington Times, LLC.
5 total views, 1 views today